Redesigned 2018 Honda Accord Debut Set for July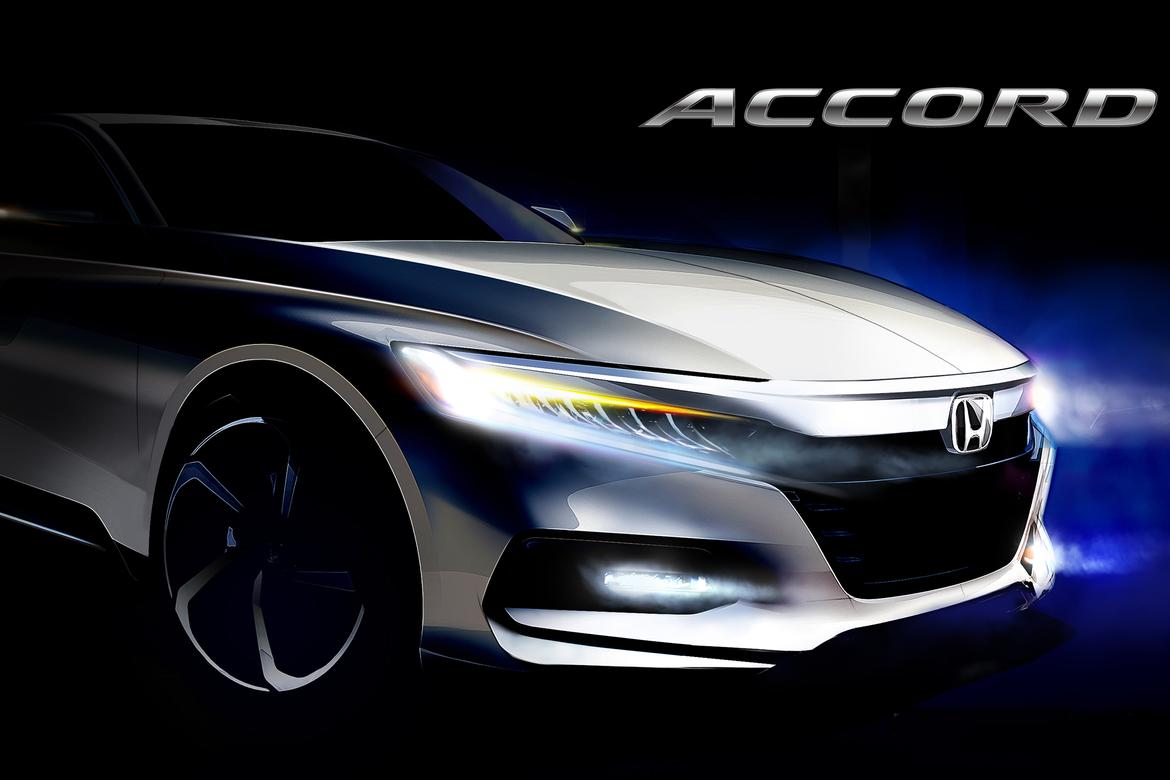 CARS.COM — Honda enthusiasts and mid-size sedan shoppers, set a timer for 25 days out. Honda announced today that it will debut the next generation of its venerable Accord on Friday, July 14. (That's the 10th generation, if you're keeping track.) The automaker says it will stream the announcement live from Detroit at 11 a.m. EDT.
Related: 2018 Honda Accord to Get Turbocharged Engines
Honda showed a sketch of the car, which features a plunging grille and broad hood, and gave a website for the livestream: honda.us/2018AccordReveal. (As of this writing, that address redirects to Honda's YouTube site. Sorry, everyone.) Naturally, we'll have puh-lenty of coverage.
Family sedans have taken a sales tumble amid the consumer flight to SUVs, but they're still a massive segment — and the Accord will arrive in time to vie for attention against a redesigned 2018 Toyota Camry. It's unclear when the Accord will go on sale, but if Honda's past introductions are any indication, it shouldn't be long after the reveal.
Honda says the next Accord will pack the most driving fun of any Accord ever. Earlier this month, it revealed the 2018 model's engines and transmissions — namely, variants of the Civic's turbocharged 1.5-liter and 2.0-liter four-cylinders, paired respectively with continuously variable and 10-speed automatic transmissions, or a bona fide six-speed manual. Horsepower and torque remain under wraps, and there will also be a hybrid version.
Honda promised a stream of details to come; this appears to be just the tip of the iceberg.