Study: Phones Aren't the Only Things Distracting Drivers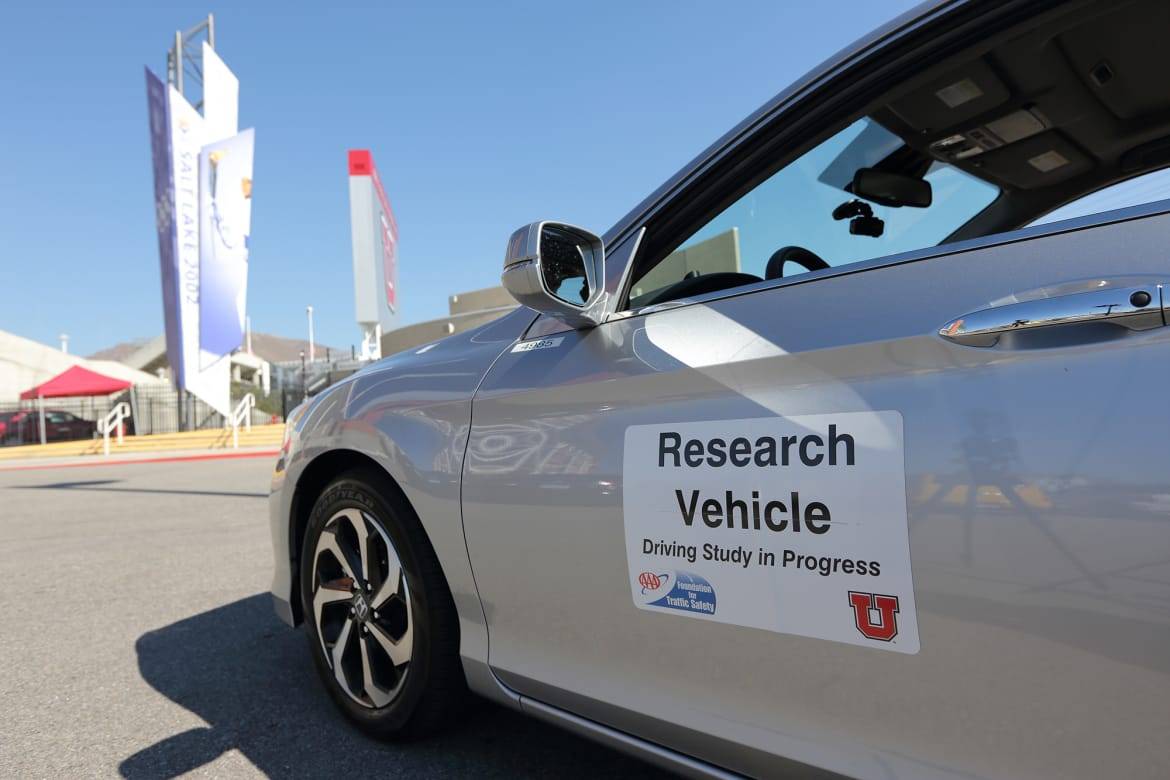 CARS.COM — Much of the conversation around distracted driving has centered on mobile devices, but a new study from the AAA Foundation for Traffic Safety suggests that in-car infotainment systems are also a culprit.
Related: Video: The Dangers of Distracted Driving
The study, performed in conjunction with the University of Utah, included 30 model-year 2017 vehicles and 120 drivers between the ages of 21 and 36. The drivers were asked to perform a set of tasks using voice commands, the touchscreen or other interactive technologies within the vehicles' multimedia systems. The tasks included making calls, sending a text message, changing the radio and programming navigation while driving.
Researchers then measured the visual (time with eyes off the road) and cognitive (mental distraction from driving) demands associated with each task, rating them on a scale of low to very high. They correlated a low level of distraction to listening to the radio or an audiobook, while a very high level of demand would be equivalent to balancing a checkbook while driving.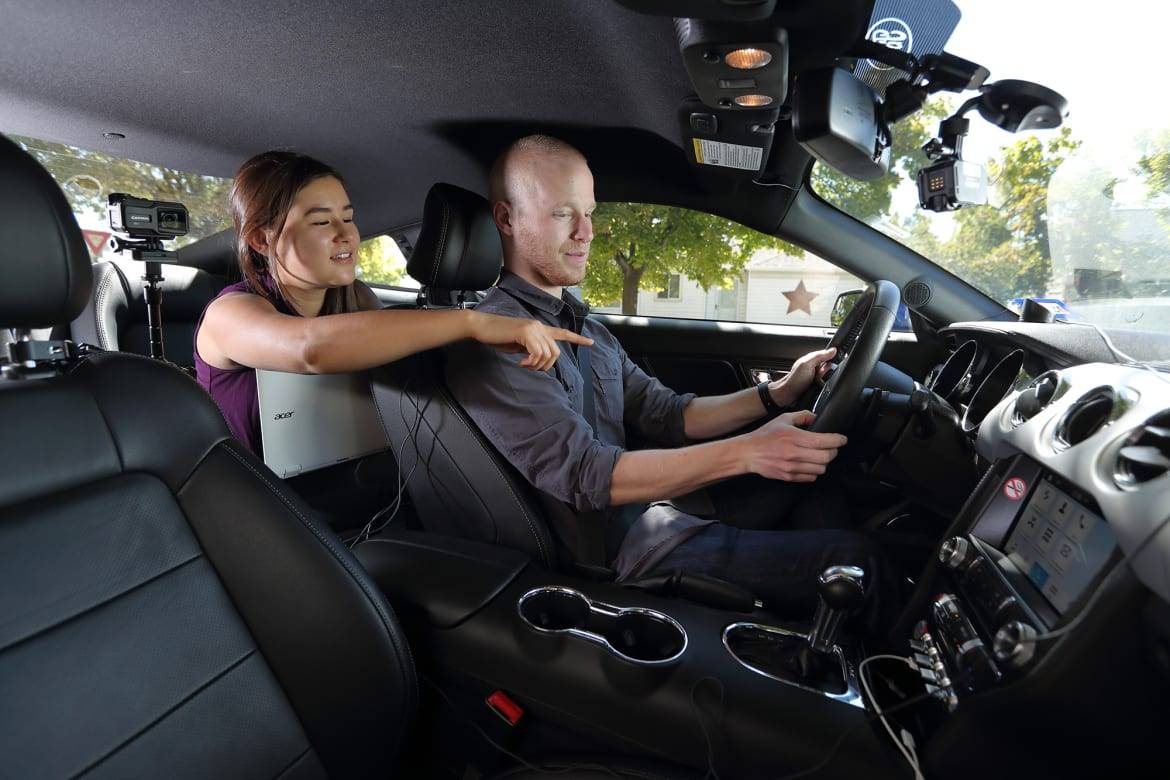 The results were striking. None of the vehicle systems tested were categorizes as low demand, seven of the systems produced moderate demand, 11 systems commandeered high demand and 12 systems very high demand. Here were the results by vehicle:
Moderate Demand
Chevrolet Equinox LT
Ford F-250 XLT
Hyundai Santa Fe Sport
Lincoln MKC Premiere
Toyota Camry SE
Toyota Corolla SE
Toyota Sienna XLE
High Demand
Cadillac XT5 Luxury
Chevrolet Traverse LT
Ram 1500
Ford Fusion Titanium
Hyundai Sonata base
Infiniti Q50 Premium
Jeep Compass Sport
Jeep Grand Cherokee Limited
Kia Sorento LX
Nissan Maxima SV
Toyota RAV 4 XLE
Very High Demand
Audi Q7 Premium Plus
Chrysler 300 C
Dodge Durango GT
Ford Mustang GT
GMC Yukon SLT
Honda Civic Touring
Honda Ridgeline RTL-E
Mazda3 Touring
Nissan Armada SV
Subaru Crosstrek Premium
Tesla Model S
Volvo XC60 T5 Inscription
The study also indicated that the single most distracting task in terms of driver engagement was programming the navigation system. It took drivers 40 seconds to complete the task and they were distracted from driving the whole time. Twelve of the 30 vehicles allow navigation destinations to be entered while driving; for safety, AAA recommends locking out this functionality while the car is in motion.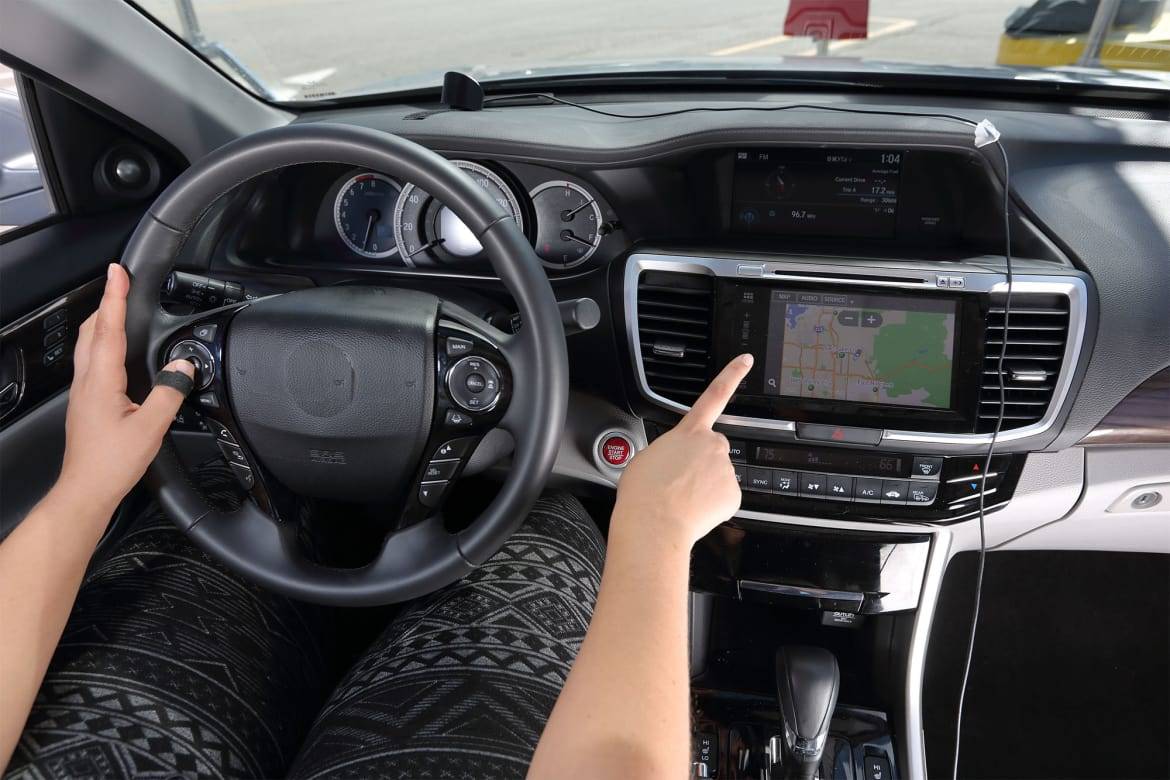 AAA also indicated that driver frustration with these infotainments systems increases cognitive demand and thus raises the potential for distracted driving. As technology becomes more integrated into cars, making sure that it happens safely is a growing challenge for automakers and drivers alike.
Many automakers are updating their multimedia systems to include Apple CarPlay and Android Auto smartphone compatibility. The systems allow operation of smartphone apps for navigation, text messaging and music through a car's dashboard touchscreen, steering-wheel buttons or voice commands. This is supposed to make controlling these functions easier and less distracting, but the study's authors say the verdict is still out and it plans to assess these systems in future studies.
The bottom line is use your judgment. If you find using the infotainment system in your vehicle is distracting, resist the temptation to use it. If it's something that absolutely can't wait, pull over. Let's all do our part to help make the roads safer.