Tesla Model X: 8 Things We Like (a Lot) and 8 We Don't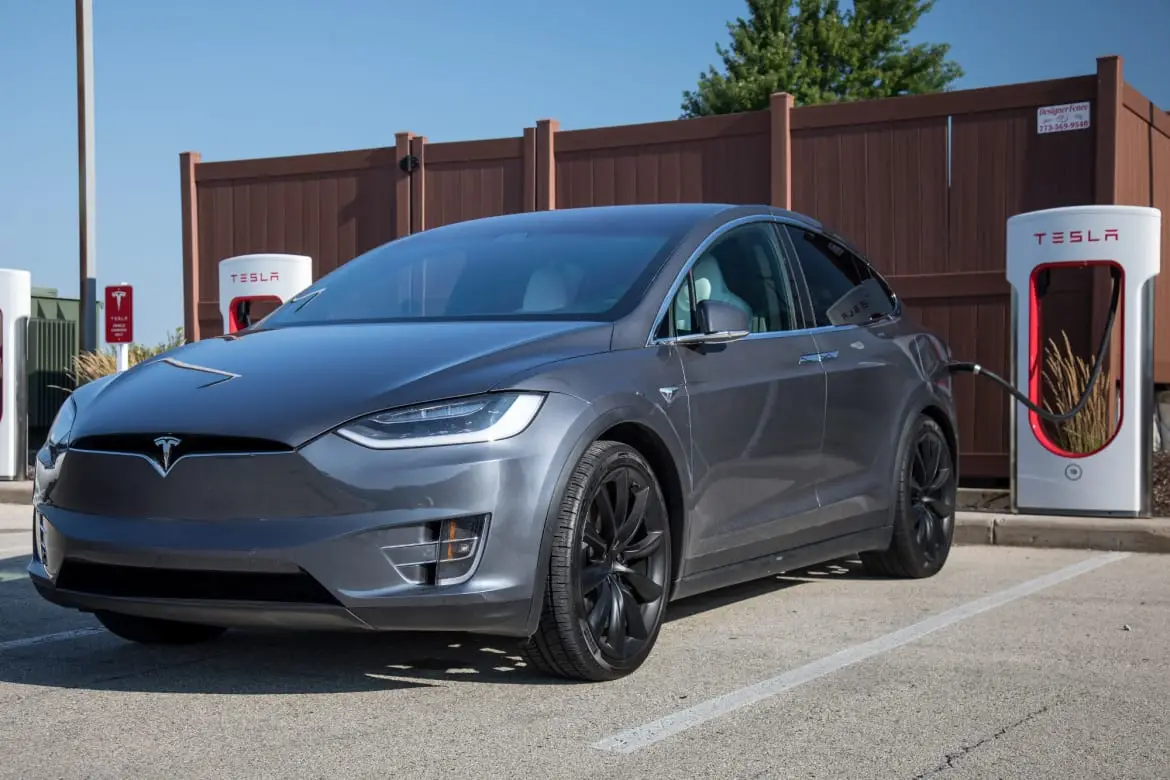 Beyond being a cutting-edge electric car, the Tesla Model X is an exceptional vehicle loaded with features that leave you asking why other makers haven't copied them. And while there is some gimmickry to the Model X, it is a competent, if also a bit quirky, three-row family hauler — albeit in the rarefied world of $100,000 luxury SUVs.
Related: 2018 Tesla Model X Review: A Polished Electric Car Meets an Eccentric SUV
The quirkiness isn't always a plus, as Cars.com Managing Editor Joe Bruzek found while spending a week with a Model X, but it's also a big part of what makes the Model X stand out among electric vehicles and luxury SUVs overall. You can read Bruzek's full review, as well as research the Model X, get pricing details, specs and more on our model page. In the meantime, below are eight things we liked and eight things we thought were misses about the Tesla Model X.
Things We Like
1. Looks Like a Spaceship — and Blasts Off Like One
If you love a rush that's legal, the Model X is for you. Even our midrange 100D test vehicle that lacked the Ludicrous performance option boasted rocketlike acceleration — the Model X's two electric motors clocked a zero-to-60-mph time of 4.76 seconds in our testing. And in regular driving, the lack of a transmission means no downshift or hesitation when you spot a gap in traffic and want to go now.
"If a rush of acceleration tingles your senses, the Model X is for you," says Bruzek.
2. You Get a New Car With Over-the-Air Updates
Over-the-air updates give the Model X a significant advantage over the competition because your it can be updated and improved through the standard onboard cellular connection or your home Wi-Fi without having to trade it in for a newer model year. Some updates are minor, but some change major systems and features, such as acceleration or braking. Example: Tesla's Version 9.0 operating system rolled out changes to Autopilot, adding suggested traffic lanes for most efficient driving plus a 360-degree camera system, more warning when an object is detected in a blind spot, visual changes to the touchscreen layout — and even some retro Atari video games.
3. Real-Car Brakes
The regenerative brakes, which often have an otherworldly feel in electrified vehicles, have natural, linear brake-pedal feel in the Model X that's better even than some non-electric cars.
4. Smart Adjustable Ride Height
As with many luxury cars, ride height is adjustable with the Model X's standard air suspension. But a cool and exclusive trick is that you can program the car to always raise itself at a particular spot, such as a steep driveway or a swale, to avoid scraping or bottoming out.
5. Autopilot Eases Commuting Hell
Tesla's Autopilot is among the most seamless and capable packages of semi-autonomous driving technology out there. Bruzek calls it a must-use for drivers with congested commutes. While there are other luxury vehicles with similar driver-assistance features, Tesla's was designed with an eye toward added capability down the road: Tesla says the $5,000 Enhanced Autopilot Package for the Model X will provide "full self-driving capabilities in the future."
6. What Range Anxiety?
The Model X can complete regular commuting or errands well before it depletes its 295 miles of EPA-estimated range, a range only a few other EVs come close to: The Chevrolet Bolt EV goes an EPA-estimated 238 miles and the new 2019 Hyundai Kona Electric is good for 258 miles. Bruzek found range simply wasn't a concern in a week of commuting, daycare pickup, grocery and hardware store runs, etc. Also, the Model X's ability to predict remaining range in real time was eerily accurate, and for longer drives, the Model X's navigation will plot a route with Tesla Supercharger stations in mind, providing an estimated arrival time including charging.
7. Roomy, and Pretty Nice Inside
The Model X's interior is very roomy (except for the third row) and relatively simple, but by no means cheap; the materials are supple and the fit and finish is precise. The Model X's tall side windows, spacious interior and large windshield that stretches over the first and second rows combine to provide an airy feel. Second-row passengers even have little skylights built into the Falcon Wing doors for extra light.
8. A Big-Screen Experience
The centerpiece of the interior, the big 17-inch touchscreen, is the command headquarters for vehicle controls and setup, as well as multimedia. It's fast and sharp, with an intuitive user interface, and has a menu system that doesn't bury your most used controls. Bruzek found he could quickly call up climate functions with the steering-wheel controls, and that the seat-heater button, though digital, is front and center.
"Most automakers fail when they replace knobs and dials with exclusively touch controls, but Tesla did not," says Bruzek.
A side benefit of the big screen is that Tesla makes full use of its size and resolution for the camera views.
More From Cars.com:
Things We Don't
1. It's No Corner Carver
The Model X weighs 5,421 pounds, not unreasonable for a big electric car, but you feel every pound if you throw it into a corner, getting ugly body roll. And Bruzek also says the all-wheel drive doesn't seem designed to help much with turns. If corner carving is your thing, the Model X is not (but why are you looking at a three-row SUV anyway?).
2. It's a Rough Rider
Ride quality falls short of what you'd expect in a big luxury SUV. The Model X doesn't isolate occupants from the road as well as many other luxury yachts, and the ride is busier. The wheels also feel less controlled over broken pavement, and the tires make noticeable impact noise. Part of that may be the lack of anything else noisy in this EV — but the optional 22-inch wheels and super-skinny tires on our test car certainly weren't helping matters.
3. No Blind Spot Warning
The Model X skips a conventional blind spot warning system with side-mirror alert lights in favor of a less recognizable warning shown on the instrument with colors of varying intensity. Sometimes "gee-whiz" doesn't trump "old-school."
4. Impractical Third Row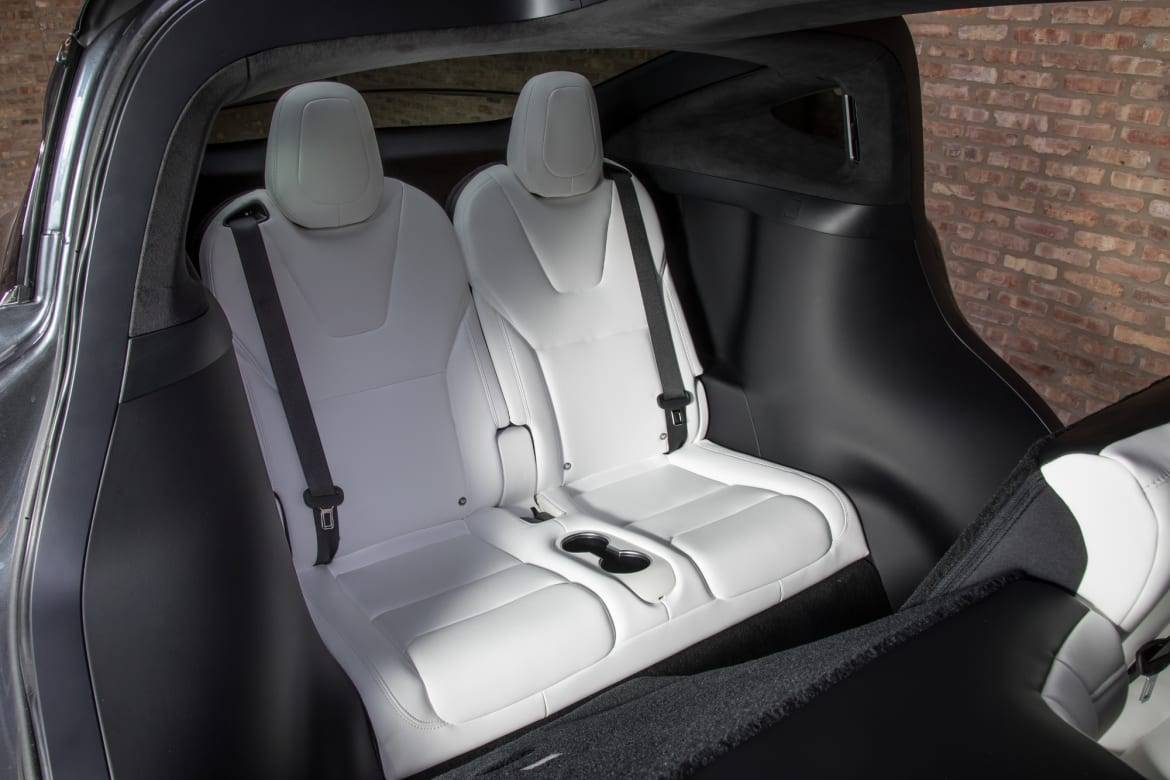 The optional third row is a tight fit for adults, and access is hampered by a second row that doesn't slide far enough forward. The available second-row captain's chairs offering access through the middle might be better for regular users of the third row (our car had a second-row bench), but then you give up the seventh seat and those captain's chairs don't fold flat like the bench does when you need extra cargo space. The awkward third-row access, along with stiff upholstery and deep-set Latch anchors, also dented Model X third-row scores in our Car Seat Check, though it scored well for child-seat utility in the second row.
5. Disconcerting Brain Freeze
It only happened once in our week with the Model X, but it sure got our attention when the
touchscreen and digital instrument panel screen both froze on the road. A restart by holding both steering-wheel thumbwheels fixed it — and the Model X continued to drive in the meantime — but it definitely was disconcerting.
6. The Doors Are Quirky — and Slow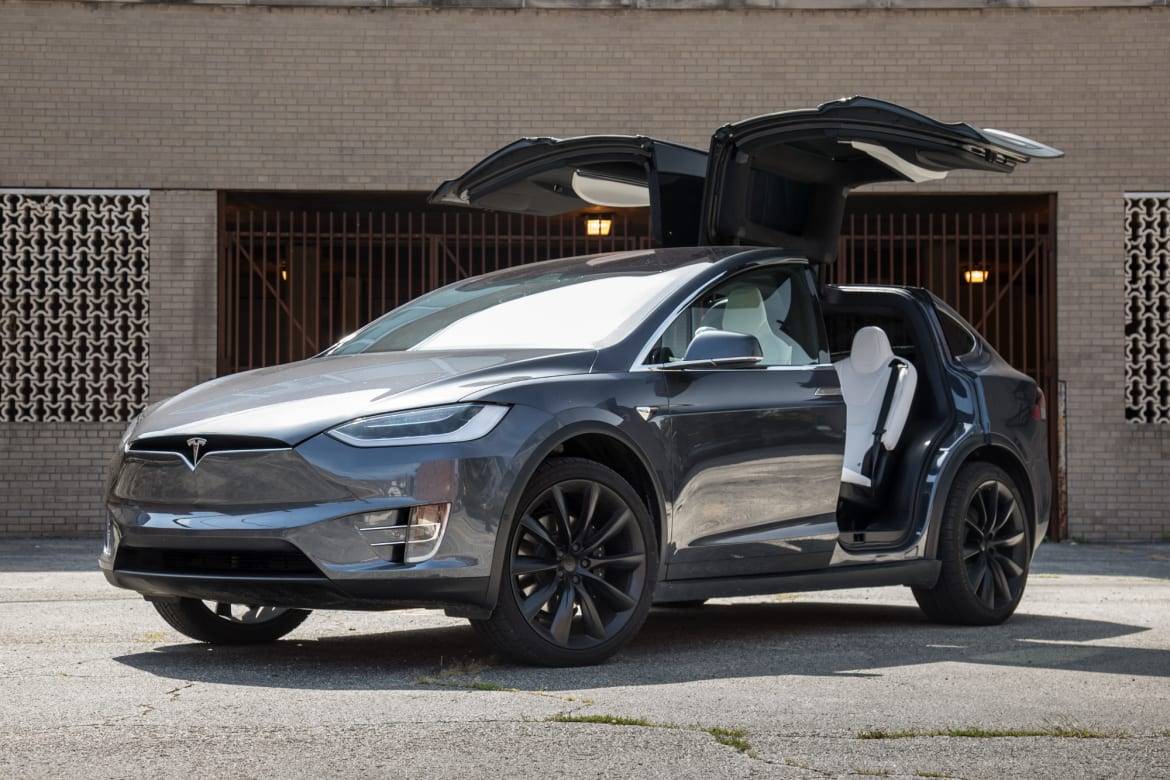 Those Falcon Wing rear doors that flip up "are unique, and so is the experience of living with them daily," says Bruzek. They do a good job saving themselves from overhead obstacles by  limiting the opening height, but when they're just open partially, getting in and out is a chore. They also feel a little flimsy, with no satisfying "clunk" when they close. The front doors also are power-operated and can open automatically when you approach the car, then close when you get in and touch the brake — very cool in concept, but in practice, they aren't fast enough as you approach unless you practice your slow walk.
7. Phone Integration Is So Five Years Ago
The Model X may be a tech wonder in many ways, but phone integration isn't one. There is no Apple CarPlay or Android Auto, which these days is more a need rather than a want. Tesla doesn't even offer Siri integration as some automakers do in lieu of CarPlay for iPhone users, so there's no voice-to-text function.
"All in all, it's basic Bluetooth that feels like phone integration from five years ago," says Bruzek.
8. Sun Gets in Your Eyes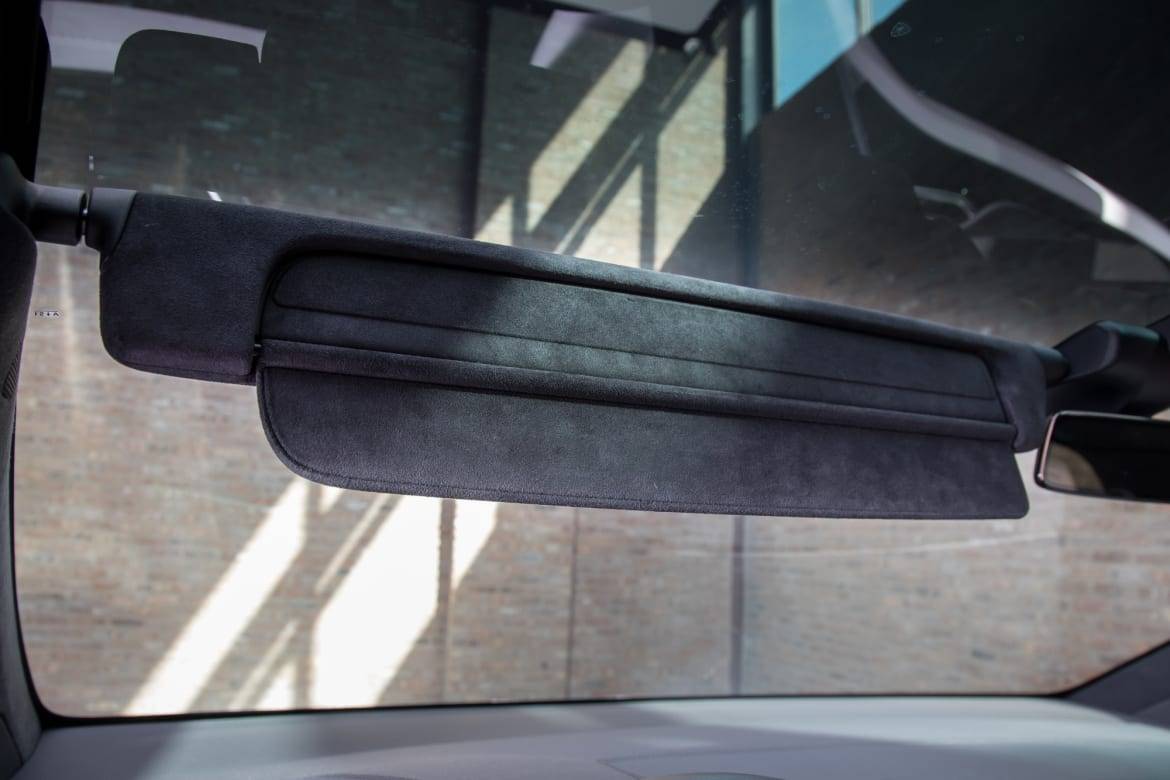 The sun visors are strangely thin and questionably useful, a detail lapse that is an issue with the big windshield. The visors just didn't do their job when the sun was low in the sky.
Cars.com's Editorial department is your source for automotive news and reviews. In line with Cars.com's long-standing ethics policy, editors and reviewers don't accept gifts or free trips from automakers. The Editorial department is independent of Cars.com's advertising, sales and sponsored content departments.