The Basics of Buying a CPO Vehicle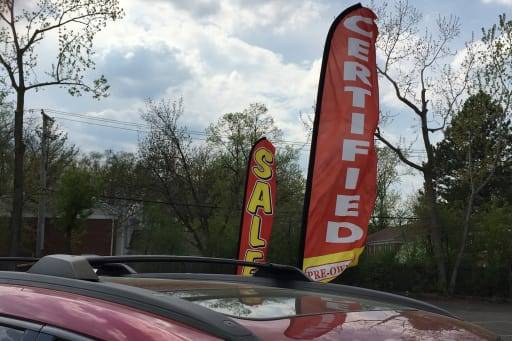 CARS.COM — At most new-car dealerships, you will encounter certified pre-owned vehicles, which have become big business. They are a popular choice for consumers because CPO cars offer more of what many buyers crave in a used vehicle: peace of mind.
The term "certified" means that a dealer has certified to the manufacturer that the car passed a multipoint inspection that can encompass 150 or more items and has been repaired as needed to qualify for the CPO program. Dealers are supposed to file paperwork with the manufacturer to support this and pay a fee to obtain CPO status for the vehicle.
Every major manufacturer offers CPO vehicles, and recent estimates show that more than 20 percent of the used cars sold by new-car dealers are CPO vehicles, accounting for more than 2.6 million vehicles in 2016. Some dealer groups, and even individual dealers, offer their own certification programs, but they are different from the CPO programs backed by vehicle manufacturers.
CPO vehicles usually are priced higher than non-CPO used cars (that difference can be from several hundred dollars to a couple of thousand) because they are touted as the best used cars available. They are supposed to have been reconditioned to like-new condition, they're backed by a manufacturer's warranty and they come with additional benefits that may not be provided on other used cars.
In other words, certified pre-owned cars offer most of what you would get with a new car — including that new-car smell — but at a lower price.
Age and mileage limits to becoming a CPO vehicle vary by manufacturer, but the vehicles are usually less than 6 years old and have fewer than 80,000 miles. In addition, the CPO programs extend the manufacturer's original basic or powertrain warranties (or both) and often include roadside assistance and a free vehicle history report.
Moreover, certified pre-owned vehicles often are available with low-interest financing from the manufacturer that is lower than what many consumers would be able to get on other used cars.
CPO programs started with luxury brands such as Mercedes-Benz and Lexus, but with all major manufacturers now involved, the most popular programs belong to the top-selling brands: Toyota, Honda, Chevrolet and Ford.
Tips for Buying a CPO Car
Here are some tips before buying a CPO car:
Make sure you know if the car is certified by the manufacturer or the dealer. Their certification requirements may differ; if it's from the manufacturer, you'll be able to have your vehicle serviced at locations nationwide.
Ask to see the certification checklist to make sure all major components have been inspected.
Insist on a vehicle repair and maintenance history report.
Make sure the remainder of the new-car warranty is clear and in writing.
Read the fine print on the CPO warranty. Most certified used-car warranties cover only the powertrain; if you want bumper-to-bumper coverage, you may have to purchase that separately. Some warranties are much longer than others. Some warranties are transferable; others are not.
Pay attention to both the age and mileage limits in the warranty. Chances are, you'll hit the mileage limit first.
Get details on the return policy. Is there one? Within what time frame? Will the dealer refund registration and license fees and sales tax as well?
Take the certified used car for a nice, long test drive.
Haggle away. Just because a used car is certified doesn't mean you can't, or shouldn't, negotiate on price as you would with any other car.
How Much Does Certification Add to the Price of a Used Car?
While CPO cars can offer consumers peace of mind, buyers can often pay a price for that added confidence. Auto manufacturers tack on anywhere from 2 to 8 percent of the original used-car price for that certification sticker, experts say. Typically, the higher-end the model or brand, the higher the percentage on the certified pre-owned car.
Although no current data suggest that certified used cars are vastly more reliable than their noncertified brethren, they do come with the suggestion of better roadworthiness.
Manufacturers place restrictions on what cars can be certified and offer multipoint inspection processes that vary from program to program.
Don't put too much stock in certification itself. Inspection checklists should not be relied on as precise indicators of the car's condition, experts say. They are more likely to give you an overall picture of the car's health today, but not for tomorrow.
One bonus of certification is that it gives car shoppers the opportunity to buy up in a category, a purchasing experience they might otherwise be unable to attain. For example, it might allow a consumer to move into a certified pre-owned luxury car rather than a decked-out economy car. That helps manufacturers, too, as they see these shoppers as potential longtime fans of their brand.
Consumers can also benefit: CPO programs create vehicles with higher resale values, providing increased bargaining power when it's time to trade the car in.
Often, reduced-rate financing options are available for CPO purchasers. While you may not find the zero-percent deals occasionally offered on new vehicles, you will find low interest rates on many certified models.