Toyota, Ford Top Consumer Reports' Brand-Perception Survey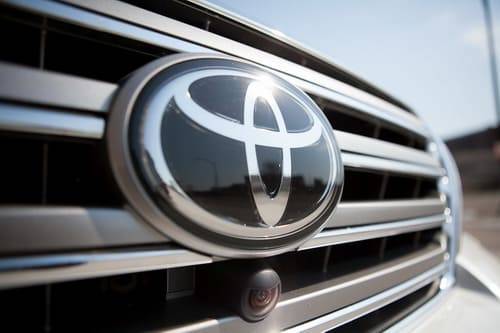 People love Toyota but think Land Rover stinks, according to Consumer Reports' 2014 Car-Brand Perception Survey. The magazine quantified Toyota's brand image to an indexed score of 145, which put it ahead of second-place Ford (120 points), third-place Honda (109) and Chevrolet (105). On the flip side, Land Rover's 4-point index score placed it last; sister brand Jaguar scored just 9 points.
Consumer Reports Survey Shakes Up Rankings
Consumer Reports said brand perception reflects how consumers view auto brands across seven categories: quality, safety, performance, value, fuel economy, design/style and technology/innovation. Myriad factors, from marketing and recalls to actual hands-on experience and awards, influence the scores. And it's those categories — in that order of importance — that consumers find most important in cars, the magazine said.
Scores came from unaided recall of brands that stood out as exemplary in each of the seven categories, weighted by the importance of each category. CR then factored each brand's results against the number of people who were aware of the brand at all to level the playing field between well-known brands and niche ones. The magazine surveyed 1,764 adults in car-owning households; it also conducted a December telephone survey of 1,578 adults.
Not everything came up roses for Toyota. The automaker's namesake brand topped the brand-perception list, but its youth-oriented Scion division indexed at just 17 points, putting it fifth from the bottom. California automaker Tesla, meanwhile, jumped from 47 points last year to 88 this year — fifth place overall — thanks to a fourth-place finish in fuel economy and first-place finish (by a mile, too) in technology.
Here are CR's results:
Overall brand perception
Top brands:
Toyota (145 points)
Ford (120)
Honda (109)
Chevrolet (105)
Tesla (88)
Subaru (87)
Mercedes-Benz (82)
Volvo (80)
Cadillac (78)
BMW (73)
Bottom brands:
Land Rover (4 points)
Maserati (8)
Jaguar (9)
Rolls-Royce (11)
Scion (17)
Ram (17)
Mini (21)
Mitsubishi (21)
Infiniti (22)
Jeep (23)
Top five finishers in each category:
Quality perception
Toyota (23 points)
Mercedes-Benz (21)
Ford (19)
Chevrolet (19)
Honda (19)
Safety perception
Volvo (60 points)
Subaru (30)
Toyota (19)
Ford (17)
Honda (16)
Performance perception
Chevrolet (22 points)
BMW (20)
Ford (18)
Audi (17)
Lamborghini (16)
Value perception
Toyota (25 points)
Honda (21)
Ford (20)
Kia (18)
Chevrolet (16)
Fuel economy perception
Toyota (40 points)
Smart (33)
Honda (26)
Tesla (22)
Volkswagen (20)
Design/style perception
BMW (20 points)
Cadillac (20)
Audi (20)
Mercedes-Benz (20)
Chevrolet (18)
Technology/innovation perception
Tesla (34 points)
Mercedes-Benz (20)
Toyota (20)
Ford (19)
BMW (18)