What Are the Most Searched Vehicles on Cars.com?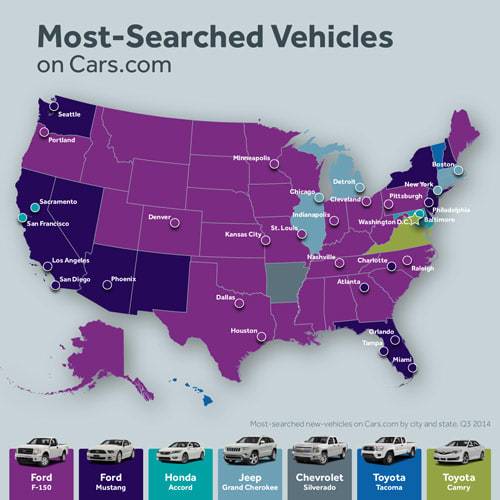 New-car sales are forecasted to reach 16.5 million units by the year's end, and car shoppers from coast to coast are going online to research new models in record numbers. What are the most searched vehicles on Cars.com? The answer to that depends on where you live. Turns out Illinois residents have a thing for the Jeep Grand Cherokee, while Florida's sun-loving shoppers prefer the Ford Mustang. Although a certain truck seems to be pretty popular everywhere.
Check out the graphic to see what's hot in your state; click to enlarge.
Cars.com graphic