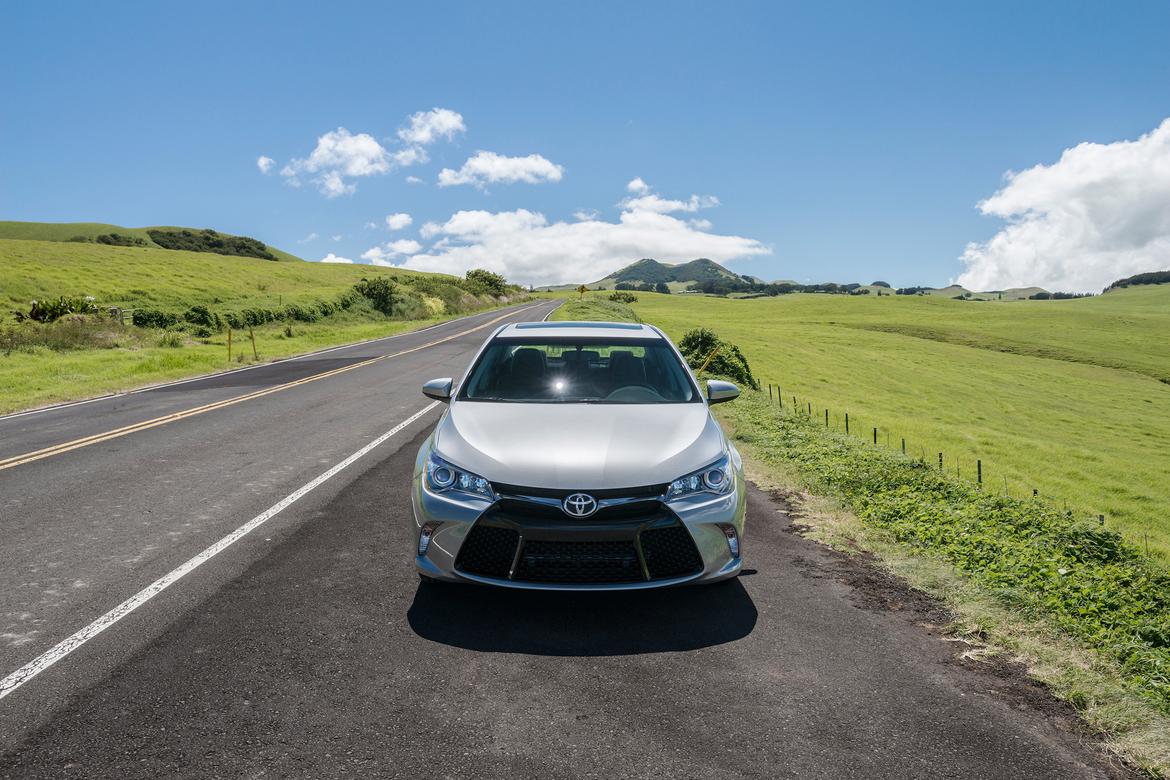 CARS.COM — SUVs may have ruled the roost in December, but cars still played a big part in overall 2016 sales. After the Detroit Three pickup trucks — the Ford F-Series, Chevrolet Silverado and Ram pickup — the Toyota Camry ranked as America's best-selling car in 2016. The Toyota Corolla, whose sales now include the rebadged Corolla iM, landed at No. 5, followed by the Honda Civic.
Related: Top 10 Best-Selling Cars: December 2016
Here's the full list: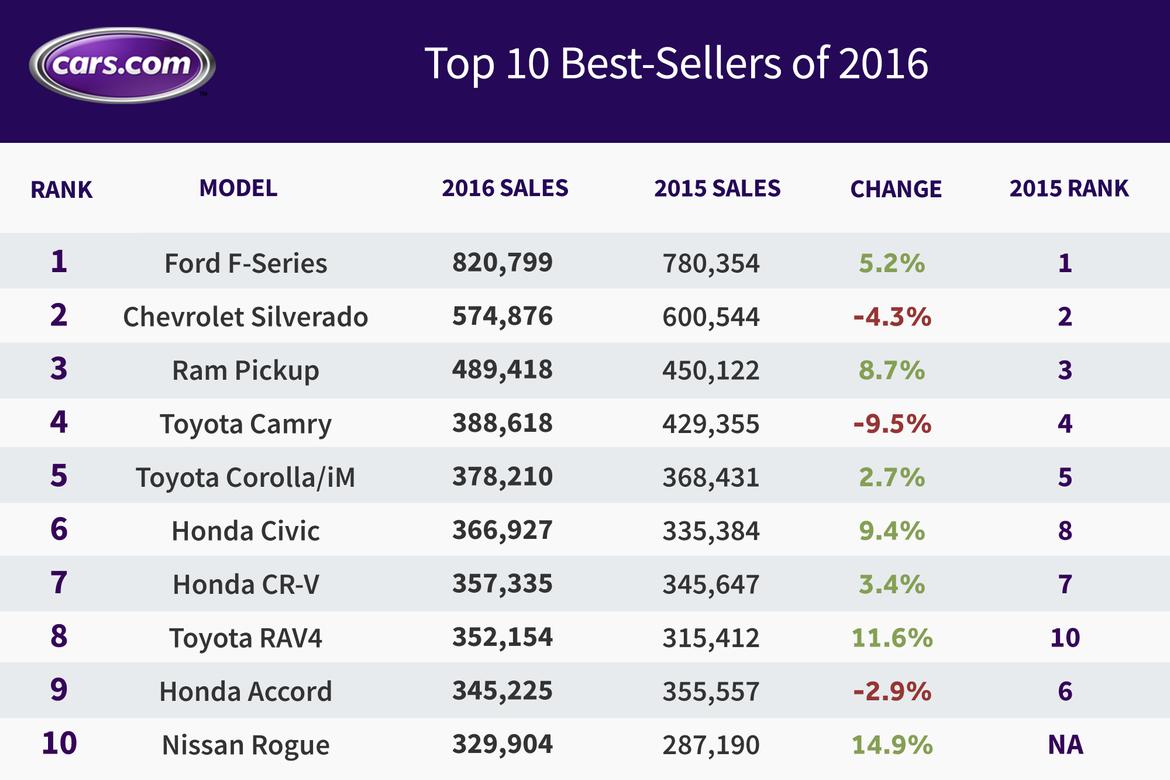 In the 11 months from January to November, new-car sales have increased six times but fallen another five, per Automotive News. They ended November essentially flat despite increasing incentives all year long. A year ago, we noted a steadier trickle of discounts in 2015, and in 2016 the spigot went full blast. According to Autodata Corp., average incentives per car increased by double-digit percentages in 10 out of 11 months in 2016. On average, automakers and dealers shelled out $3,303 per car in overall incentives from January through November. That's up $394, or 13.6 percent, from the same period in 2015, according to Autodata. It far outstrips the gains in average transaction prices over the same period.
Experts took note. Stephanie Brinley, a senior analyst at IHS Markit, warned of the "siren song of higher incentives" in June. Two months later, J.D. Power and Associates Senior Vice President John Humphrey observed that automakers were "pushing more aggressive incentives" at near-record levels.
Still, the industry has another year of sales gains to show for it. December sales from the largest automakers appear likely to push the industry's overall sales to a slight gain, which would mark the seventh consecutive year of U.S. sales growth, per Automotive News. That would be the first time ever that U.S. auto sales have increased this many years in a row, IHS Markit analyst Tom Libby noted in a commentary today.
There's compelling economic data to support the gains. Unemployment hit a more than nine-year low in November, and consumer confidence ended the year at post-recession highs. New-home construction hit post-recession highs twice in 2016, and the stock market shrugged off Brexit worries and a brutal presidential election season to end the year at record highs.
But don't expect 2017 to be a pell-mell year. Christopher Hopson, a forecasting manager at IHS Markit, expects the pace of new-car sales to slow in 2017, though "demand should remain healthy." But one thing appears certain: Companies that can satisfy demand for the cars that consumers want (read: SUVs) will swim. Those who don't will sink.
"Automakers will continue to work to increase supply of the utility vehicles that are in high demand while also looking at ways to manage production of passenger cars," Brinley wrote in a commentary today. "Those who manage this most successfully will benefit in the marketplace and in profitability. Those with older products or a product range misaligned with demand for vehicles that deliver more practicality for moving people and stuff are likely to continue to see trouble spots."
Can automakers develop the right cars to meet these demands? We'll get our first taste in Detroit at next week's 2017 North American International Auto Show.