What's the Best New-Car Deal in November 2017?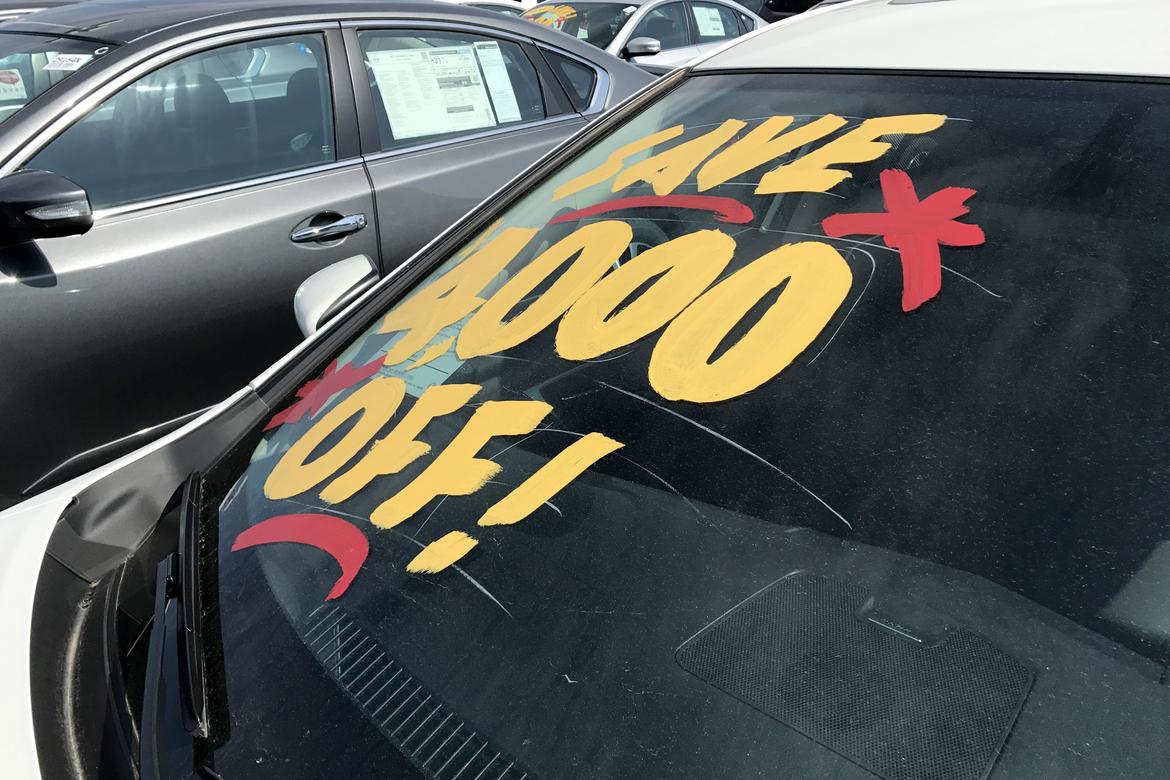 CARS.COM — Ready to fit in some car shopping between all the turkey-day preparations? November is among the top five months for new-car incentives in each respective year from 2012 through 2016, per Autodata Corp. — a real gravy train of deals. That includes a 2016 finish worth yammering about when a cornucopia of savings knocked off $3,741 per car, the second-highest month of the year. Talk about stuffing down the discounts.
Related: Holiday Car Shopping: Everything You Need to Know
That sets the table for this year. (OK, we'll stop.) With October notching a 1.1 percent decline, new-car sales have fallen nine out of 10 months in 2017, with the only positive month an incentives-fueled September. Despite a recent plateau in deals, average incentives have amounted to at least 10 percent off MSRP in 15 of the past 16 months, according to J.D. Power and Associates. That's bad news for the industry but good news for shoppers.
Looking for a deal? Consider showing these cars some love — Brother Love if you're Sean Combs. (Wait, not anymore).
Ford Fusion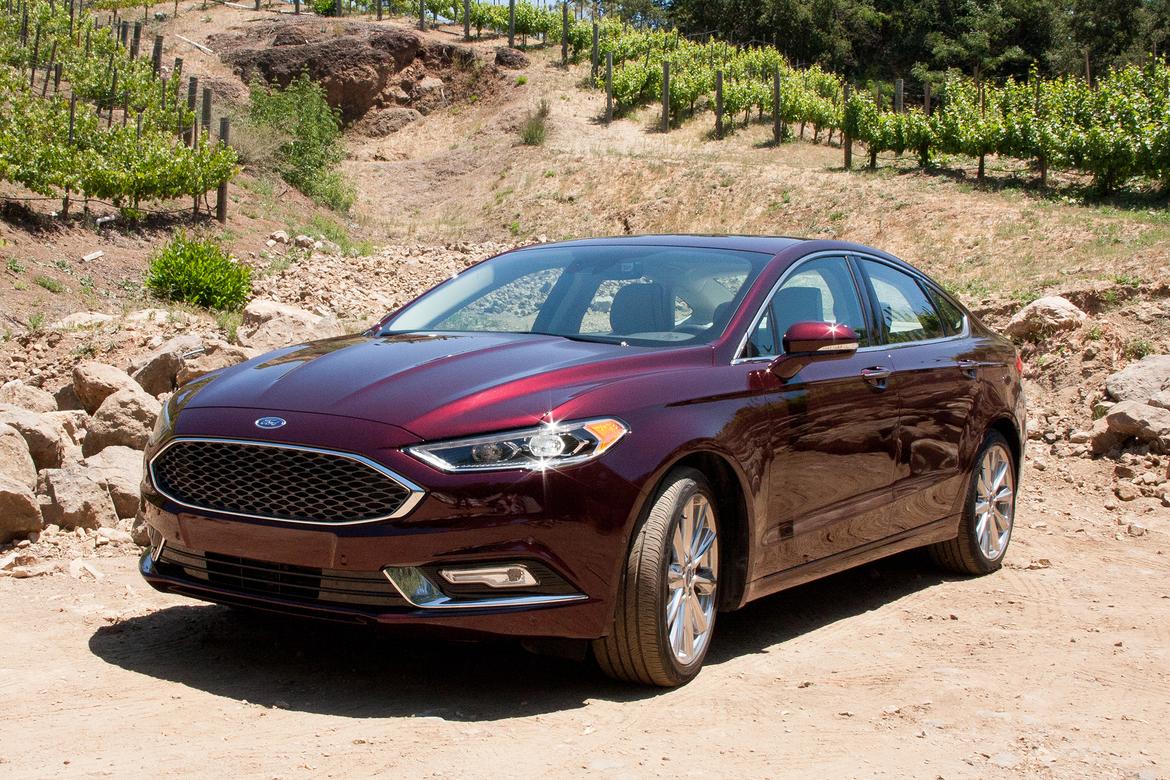 How much can I save? Quite a bit on some cars. Fusion sales fell 6.2 percent last month despite average selling times for most variants. Incentives remain at full boil: In markets we checked, Ford offers $2,150 to as much as $5,000 off certain 2017 model-year trims, with additional discounts if you finance through the automaker's credit arm. The deals expire as soon as Nov. 30 in some areas and as late as Jan. 2, 2018, in others.
Are there any 2017 models left? Lots. As of this writing, 2018 model-year cars account for only about a third of new Fusion inventory on Cars.com. You shouldn't miss out on much by choosing the 2017 model, which got a raft of updates. The 2018 Fusion carries over with few changes.
What about deals on 2018s? Cash deals on the 2018 Fusion top out at $1,750 for the Fusion Hybrid and Fusion Energi but just $500 on the regular Fusion, per Automotive News. Alternately, qualified borrowers can get discount financing as low as zero percent for either model year.
Kia Optima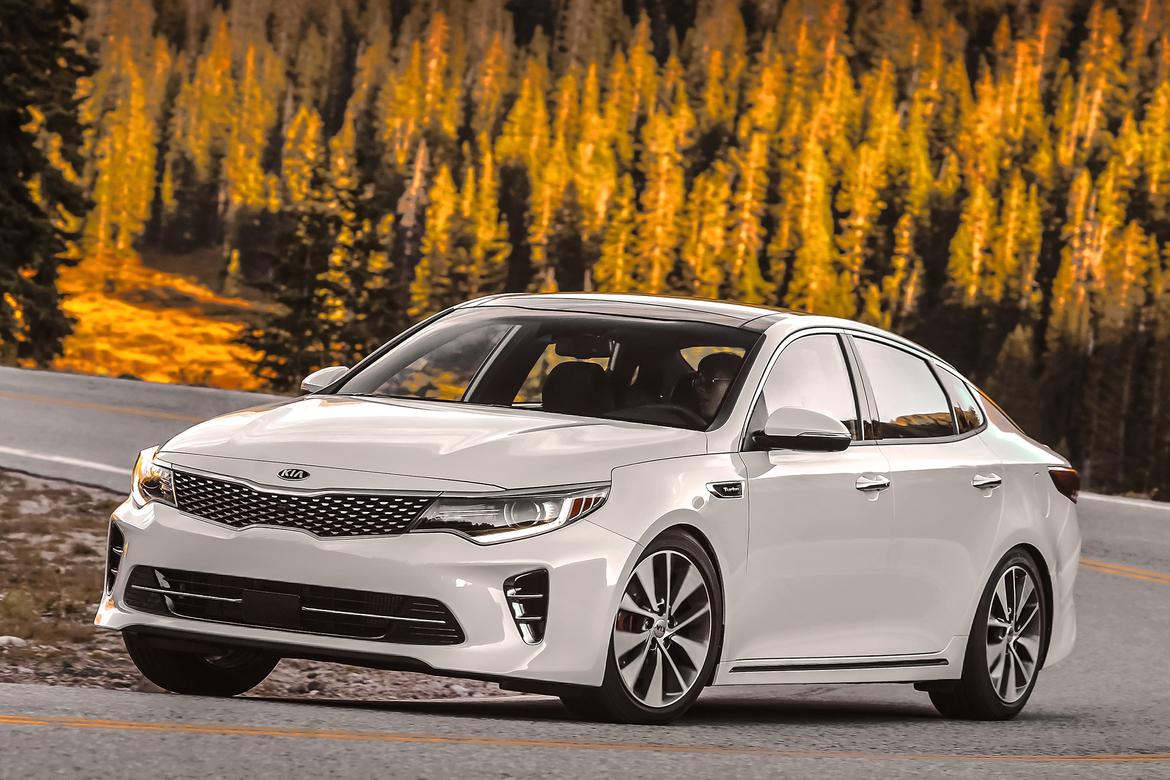 How much can I save? Plenty. Optima sales tumbled 24.3 percent in October as the 2018 model — which accounts for about three-fourths of new Optimas on Cars.com as of this writing — moved slowly. Non-hybrid 2018 models averaged 40 days to sell in October, which is well past the 25-day average for all 2018s. Now until Jan. 2, Kia offers $1,500 off the 2018 Optima; find a 2017 model, and Kia offers $3,000 off. Shoppers who finance a 2017 model through Kia can get additional discounts depending on trim.
What about financing? In lieu of cash, qualified borrowers can get rates as low as zero percent on 2017s or 2018s.
Does the Optima Hybrid or Optima Plug-in Hybrid have these deals? Yes. Both variants are still in the 2017 model year, and Kia is offering considerable deals: $2,500 off the Optima Plug-in Hybrid and $4,000 to $5,000 off the Optima Hybrid depending on where you are. Still, they could be hard to find: As of this writing, the Optima Hybrid accounts for just 7.6 percent of all Optima inventory on Cars.com, while the Optima Plug-in Hybrid accounts for just 1.8 percent.
I heard certain 2017 models have better headlights. Consider yourself among the illuminati of lumens because you heard right. Improved LED headlights on top trim levels earned better ratings in tests from the Insurance Institute for Highway Safety, but only for cars built in April 2017 or later. Cars typically have the date of manufacture on a sticker in the driver's doorframe, but this only matters if you choose certain top trims. The lights on lesser models are poorly rated no matter the build date.
Hyundai Elantra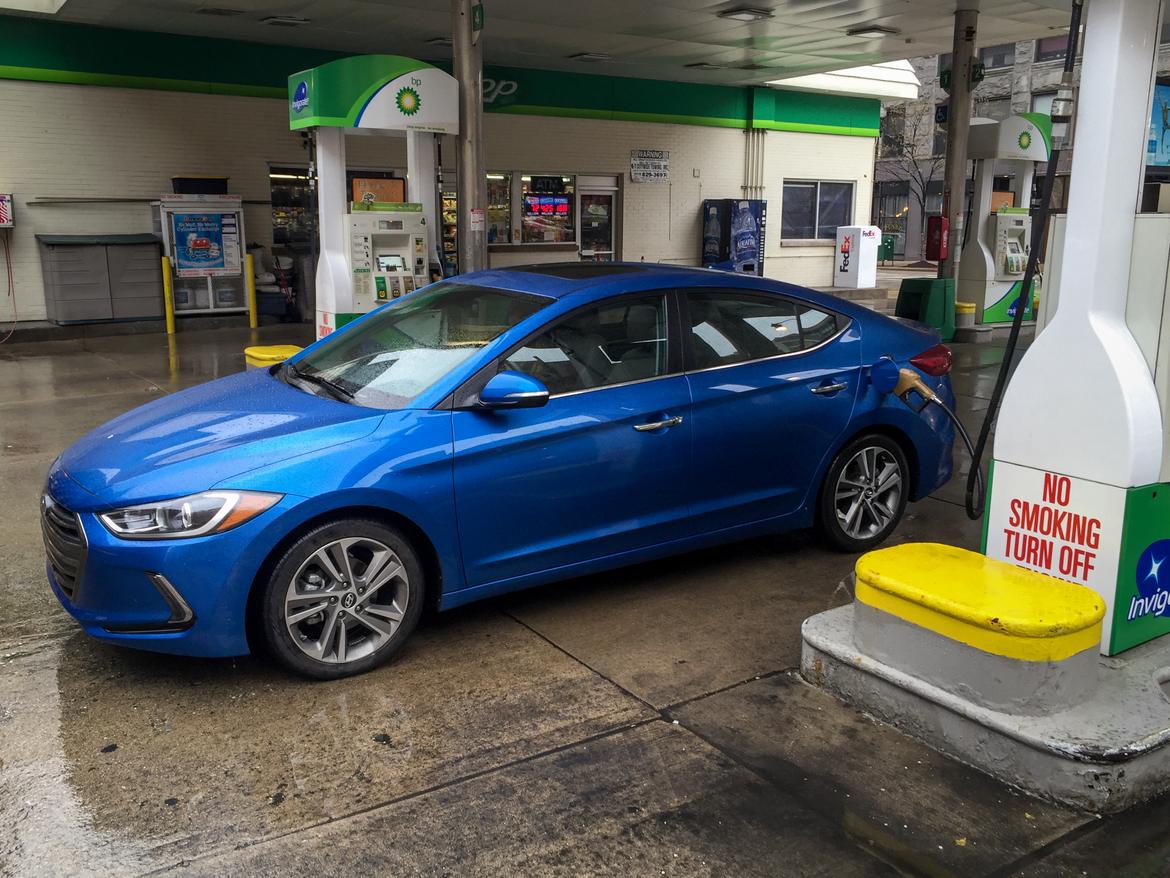 How much can I save? A big chunk of the Elantra's price. Sales for the nameplate, which include the sedan and hatchback (GT), slipped 7.4 percent in October as the 2017 sedan averaged 196 days on dealer lots, which is well beyond the month's 130-day average for all 2017s. Even the 2018 Elantra took its sweet October time. Sedans averaged 43 days while hatchbacks averaged 34 — both beyond the 25-day average for all 2018s. Now through Nov. 30, Hyundai offers $3,000 off the 2018 sedan plus a bit more if you finance through the automaker. The redesigned 2018 Elantra hatchback, meanwhile, offers $1,000 off.
Are there any 2017 model-year cars left? Some. As of this writing, 2017 models account for about 1 in 7 new Elantras on Cars.com. Find one, and the discounts are even steeper: Hyundai offers $2,000 off the hatchback — which is still a carryover of the prior generation — or $3,250 to $4,250 off the sedan, depending on trim level.
What about financing? Per Automotive News, qualified borrowers can skip the rebates and get financing as low as zero percent on the sedan or 1.9 percent on the hatchback, regardless of model year.
This list has nothing but sedans and hatchbacks. I want a family SUV. Are there deals on those? Fear not, O carpool connoisseur, because we have you covered. Read on.
Editor's Choice: Kia Sorento
How much can I save? A decent amount, and it's on a three-row SUV that's above average for its class. (Actually, this month's deals are relatively short on dogs. The Elantra sedan comes closest to a stinker, but the Optima is among the best in its class, and the Fusion Sport is buckets o' fun.) Sorento sales fell 15.3 percent in October as 2017 and 2018 model-year cars took a leisurely 136 and 37 days to sell, respectively. Through Jan. 2, Kia posted $1,500 to $2,000 off the 2018 Sorento and $3,000 to $4,000 off the 2017 Sorento. Both ranges depend on trim level, with additional money if you finance through Kia.
Do dealers still have 2017 models? Some. Like the Elantra, only about 1 in 7 new Sorentos on Cars.com are 2017 model-year vehicles as of this writing. Of note, the 2018 model year brought improved headlight performance on the Sorento to score well in IIHS' lighting tests. But like with the Optima, the change only applies to higher trim levels built in a certain timeframe - in this case, June 2017 or later. If you're shopping for a lower trim, the build date (or model year, for that matter) matters less.
What about discount financing? In lieu of cash offers, qualified shoppers can get rates as low as zero percent for both model years, according to Automotive News.
The Returnees
We focus on cars new to the list or ones we haven't highlighted in the past few months. But many cars from recent months still have deep discounts in November:
How We Look for Deals
To look for November deals, we considered sales in October among the top 100 best-selling cars, specifically eyeing models whose sales underperformed the market. We also looked at days-to-turn data from October, which measures how long it takes on average for dealers to sell a given car. Both factors illustrate October's slow sellers, cars on which dealers could be more willing to cut a deal.
Finally, we looked at factory cash discounts and low-interest-rate financing offers that are especially high for the price of the car. After all, $2,000 is a lot more on a Ford Focus than a Ford Explorer.
Sales and incentives data come from Automotive News and automakers' websites, while days-to-turn data come from J.D. Power and Associates. Remember, our numbers are current as of publication for the markets we survey (generally Atlanta, Chicago, Denver, Los Angeles and New York). They reflect advertised customer discounts, not unadvertised factory-to-dealer cash. Discount financing typically requires qualifying credit, too, and incentives may vary by region and trim level. In sum: Your discounts may vary, so check with your local dealer for specifics.
Cars.com's Editorial department is your source for automotive news and reviews. In line with Cars.com's long-standing ethics policy, editors and reviewers don't accept gifts or free trips from automakers. The Editorial department is independent of Cars.com's advertising, sales and sponsored content departments.