Winter in the Audi R8 Is Snow Fun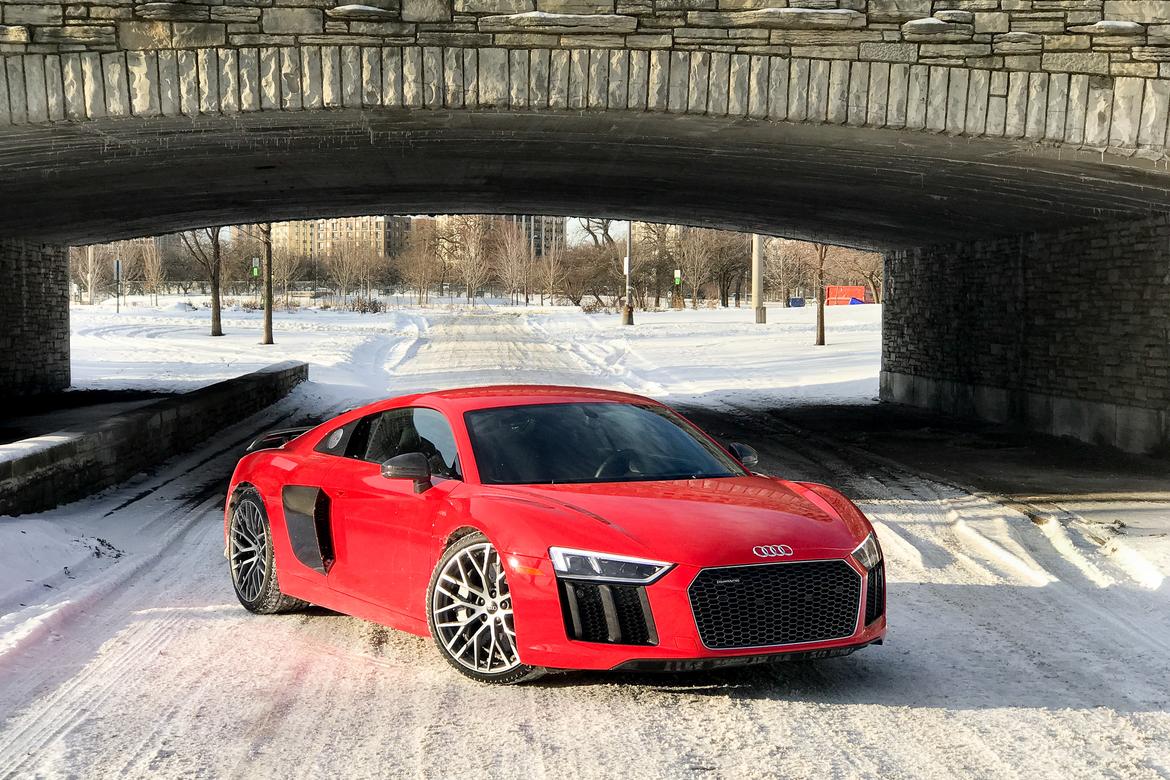 CARS.COM — The 2017 Audi R8 Plus has 610 horsepower, and I used approximately three of them during Chicago's first major snowfall of the season. I wish I could say I drifted my way to work shooting rooster tails from the tires, but instead, the supercar and I crawled through 6 inches of snow at a hibernating bear's pace.
Related: 2017 Audi R8 Expert Review
Part of the trepidation was how much this Audi costs. With a sticker of $202,750, it makes for a high-strung downtown commute avoiding potholes (there are a lot) and erratic drivers (there are even more). Both obstacles seemingly double once the first snow falls. Then there's knowing that the R8 is capable of doing zero-to-60 mph in 3.2 seconds and a top speed of 202 mph. And lastly, there's feeling teased because the sweet, sweet exhaust just doesn't have the same pop when it's impossible to get the revs above 3,000 rpm without spinning into a ditch.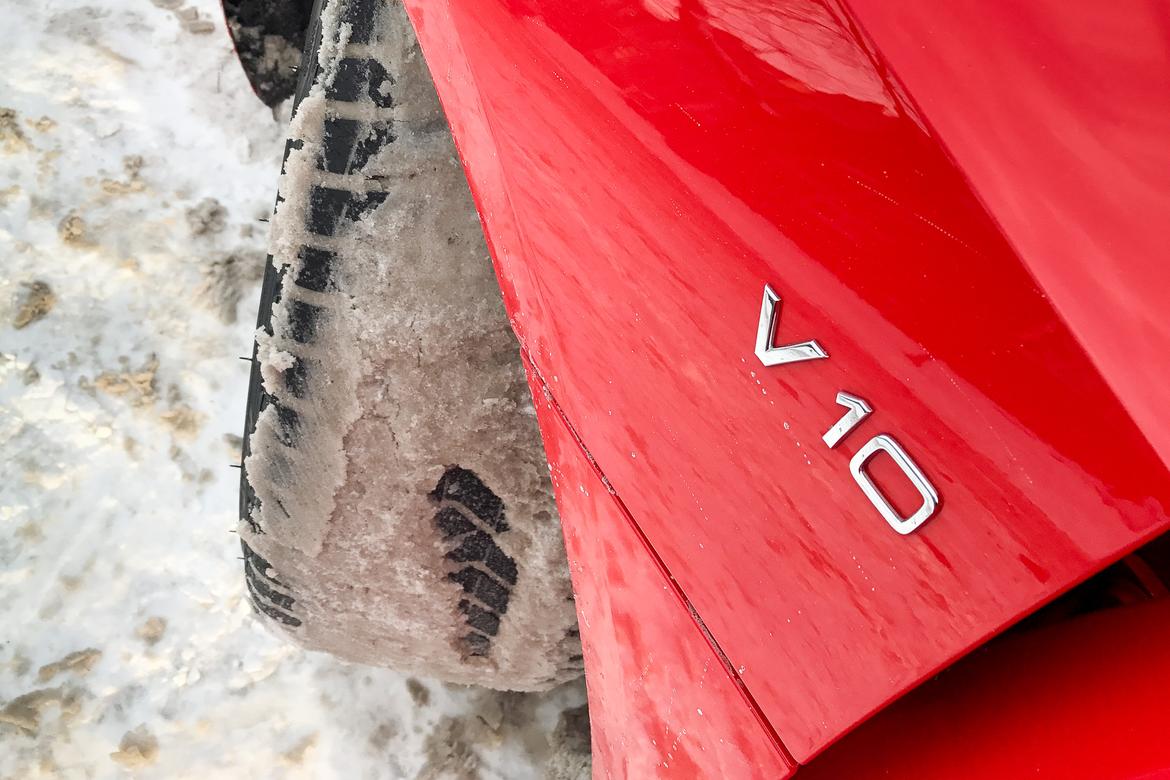 Functionally, however, the R8 performed decently with its all-wheel-drive system and $1,700 worth of Pirelli Winter Sottozero 3 tires. The car shifted around in the loose snow and understeered in slow corners, but it never felt out of control. The front bumper isn't even that low and actually sloshed through an unplowed parking lot unscathed. Plus, the small two-seater cabin heats up quickly and the carbon ceramic brakes have good pedal feel in the frigid temperatures.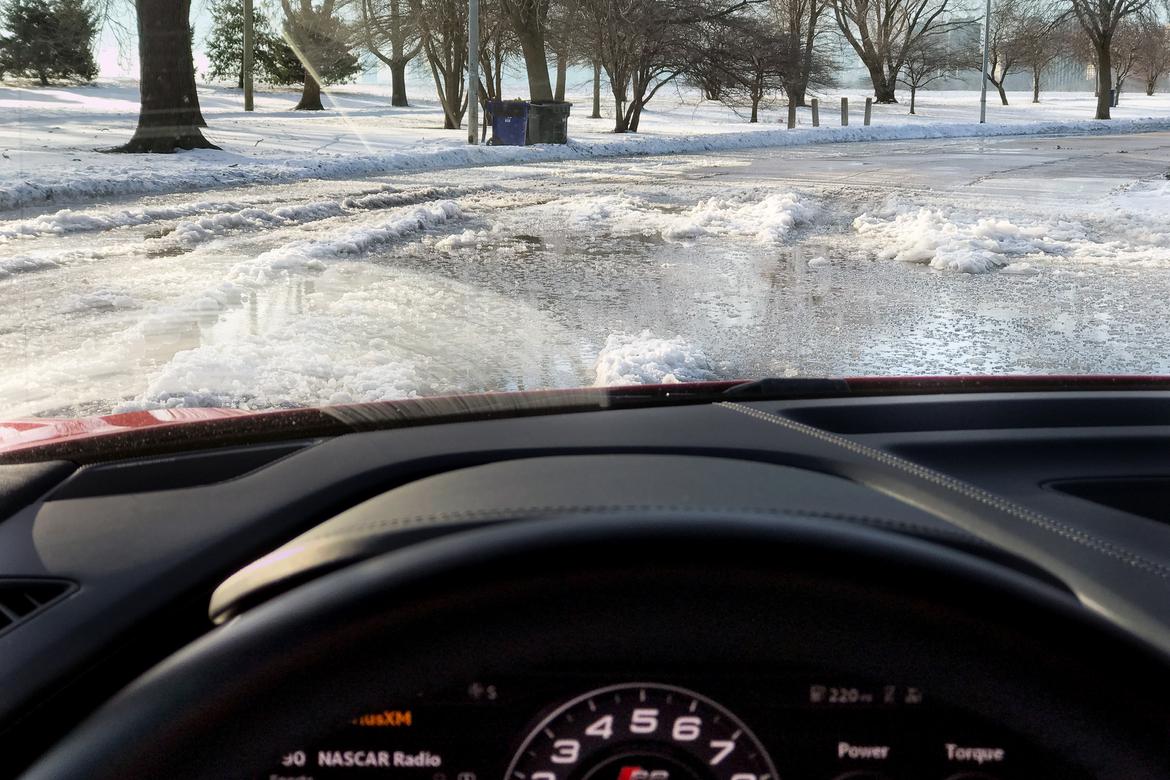 So I guess there's not a ton to complain about, but the same commute behind the wheel of Cars.com's former long-term Subaru BRZ test car fitted with winter tires was much more entertaining. The balanced BRZ had just enough power and little enough tires to kick out the rear end, plus it had 174,062 fewer things to worry about; dollars, in this case.