Sponsored
The 2019 Alfa Romeo Lineup Will Satisfy Any Driver With Its Thrilling Performance and Luxurious Italian Style
The 2019 Alfa Romeo lineup is a sophisticated expression of automotive innovation that comes to us straight from Italy. Its most popular models, the Giulia sports sedan and Stelvio SUV are surprisingly approachable given their specs were designed with racing and high-class luxury in mind. Its a rare combination that generates a truly unique driving experience.
The Giulia and Stelvio will turn heads on the road with their styling, but their extraordinary power under the hood is equally impressive, with best-in-class standard 280 horsepower from an all-aluminum turbocharged 2.0-liter four-cylinder engine.
Exceptional power and performance are even more expressive on the top-of-the-line Quadrifoglio models. You can identify these halo models with Alfa Romeo's trademark four-leaf clover badge. The Giulia Quadrifoglio can hit a top speed of 191 mph, while the Stelvio Quadrifoglio can sprint from zero-to-60 mph in just 3.6 seconds.
This blend of high performance and luxurious Italian styling is certainly rare to come by, but let it be known: These qualities only scratch the surface of the soul of Alfa Romeo.
2019 Alfa Romeo Giulia
The 2019 Giulia delivers an exhilarating ride by seamlessly meshing power, handling, efficiency and luxury — all within a sports sedan. The Giulia's exterior is defined by its seductive styling and meticulous craftsmanship, while still putting the driver at the center of its design.
It does this by employing a base 280-hp, direct-injection turbocharged 2.0-liter four-cylinder engine and an eight-speed automatic transmission. These specs get significantly stronger on the Quadrifoglio trim that packs a whopping 505-hp, all-aluminum twin-turbo 2.9-liter V-6 engine. In fact, the Giulia Quadrifoglio is so powerful, it happens to be the world's fastest five-occupant vehicle.2
The Giulia Quadrifoglio can even be upgraded further with optional packages that further improve its already mesmerizing form and highly convenient function:
Nero Edizione: The Black Edition features Dark Miron badging, exterior mirror caps and a V Scudetto grille.
Exterior Carbon Fiber Package: This package includes carbon-fiber mirrors and a V Scudetto grille, as well as Dark Miron badging.
Driver Assistance Dynamic Package: Add a variety of driver- assist features, including adaptive cruise control with stop, automatic high-beam headlamp control, infrared windshield and lane departure warning.
Build your own 2019 Giulia to see its full list of high-tech specs and luxurious options.
2019 Alfa Romeo Stelvio
A new breed within its class, the 2019 Stelvio adds superior driving dynamics, similar to the Giulia, and a luxury finish into the mid-size SUV category that's typically focused on just convenience and utility. As a result, it looks like an SUV but feels more like a sports sedan.
The Stelvio comes standard with a 280-hp, all-aluminum turbocharged 2.0-liter four-cylinder engine. If that's not enough, the Stelvio Quadrifoglio, like its Giulia sibling, gets you a 505-hp, all-aluminum twin-turbo 2.9-liter V-6 engine.  In fact, the Stelvio Quadrifoglio is so powerful that it boasts Alfa Romeo's most powerful production engine ever.
Here are some of the ways the Stelvio Quadrifoglio leaves the competition in the dust:
Alfa Romeo DNA Drive Modes: Utilize up to four unique modes, including "Race Mode" on the Quadrifoglio, which activates the overboost function for increased torque to fully unleash the 505-hp engine.
Column-Mounted Paddle Shifters: Alfa's racing-style paddle shifters allow you to change gears quickly while still keeping your hands on the wheel.
Near-Perfect Weight Distribution: A near-perfect 50/50 weight distribution gives balance and stability to the vehicle through straightaways and tight turns.
Carbon Fiber Accents: It's everywhere on the Quadrifoglio, including in its class-exclusive driveshaft that enables its impressive power-to-weight ratio.
Additionally, like some of the world's most renowned designer brands in fashion and jewelry, Alfa Romeo brings the Italian design and luxurious styling to the automotive world by instilling them in several of its high-quality parts and features. A lot comes standard here both inside and out:
Striking Alfa Romeo V Scudetto grille
Leather seats and steering wheel
Bi-xenon headlamps with signature LED-illuminated daytime running lights
Backup camera with dynamic gridlines and rear park sensors
Passive entry and remote start with steering-wheel-mounted push-button start
Dual chrome exhaust tips
View all standard and available options by building and pricing your own 2019 Stelvio.
Experience Italian Automotive Luxury Today
Whether you're in the market for a sedan or SUV, Alfa Romeo delivers an unmatched lineup to truly fulfill everything you want and need from a vehicle. Get behind the wheel of a 2019 Stelvio or Giulia by locating an Alfa Romeo dealership near you today.
---
1Based on manufacturer testing and the Alfa Romeo Premium Import Mid-Size SUV Segment.
2Based on record-breaking lap time of 7:32 at the Nurburgring, excluding non-mass production (e.g., low volume and "coach builders").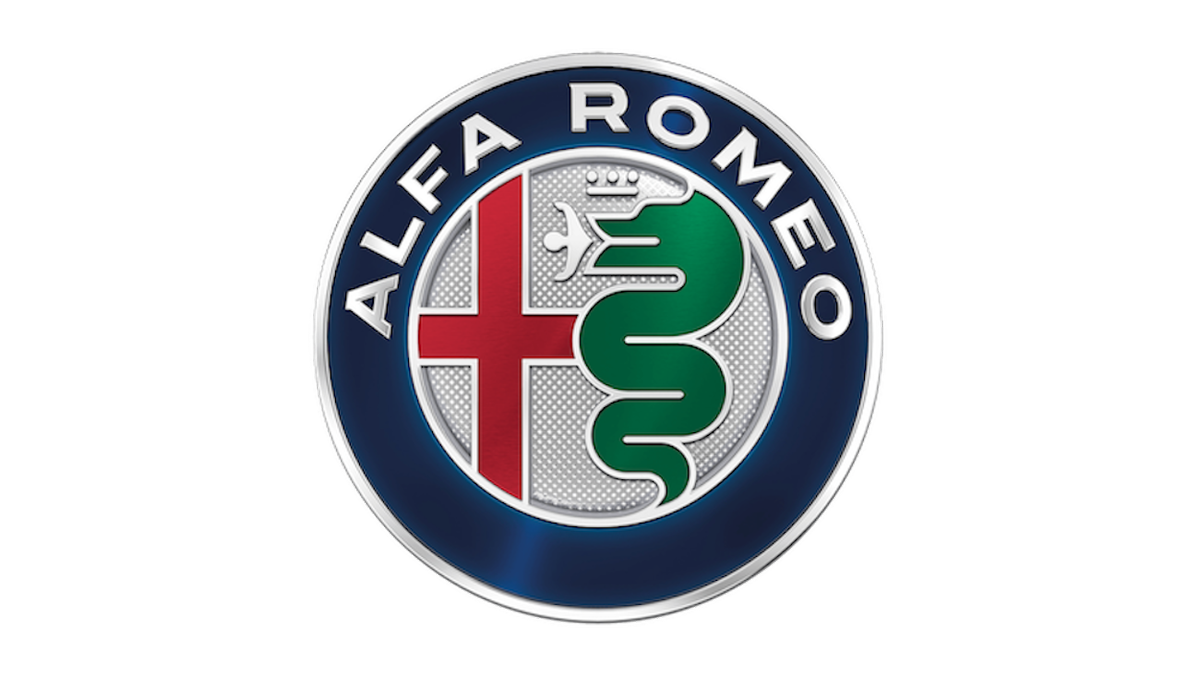 This advertisement was sponsored by
Alfa Romeo
. Cars.com reporters and reviewers do not participate in the creation of sponsored articles.