$1.2 Million Rolls-Royces are Hot Sellers in China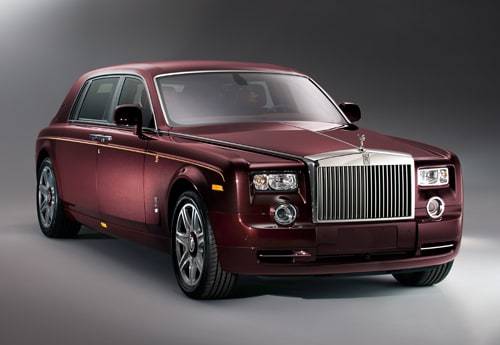 Rolls-Royce and Bentley cars sold like gangbusters in 2011. Each brand had exceedingly strong global sales, with Rolls-Royce reaching its highest numbers in the brand's history.
While Bentley already has plans to expand its lineup by adding a SUV, we're learning that Rolls-Royce is just trying to keep up with demand for one of its most expensive products: the Rolls-Royce Phantom Dragon Edition, according to Bloomberg News.
Sold in China, the Dragon Edition features gold dragons painted along the vehicle's sides, embroidered head restraints and hand-stitched cushions for rear passengers. The kicker is its whopping $1.2 million price tag. That's about $800,000 more than a standard Rolls-Royce Phantom in this country. If you think its price is a deterrent, Rolls-Royce sold out of the model in just two months; it went on sale in August.
Rolls-Royce is finding huge success in China. In fact, China, not the U.S., is now the automaker's largest market. China's number of millionaires jumped to 1.11 million in 2010, a 33% increase. In the future, the ultra-luxury brand will likely continue to focus on expanding in emerging markets like China. The brand is currently seeing much stronger growth there than in its traditional markets of the U.S. and Britain.
Rolls-Royce Sells Out Dragon Phantom in China (Bloomberg News)