Shop cars for sale
Sell your car
License plate
VIN
Popular categories
Electric
SUV
Sedan
Pickup Truck
Hybrid
Diesel
Coupe
Hatchback
Wagon
Convertible
Minivan
Plug-in Hybrid
Sell your car your way
Get started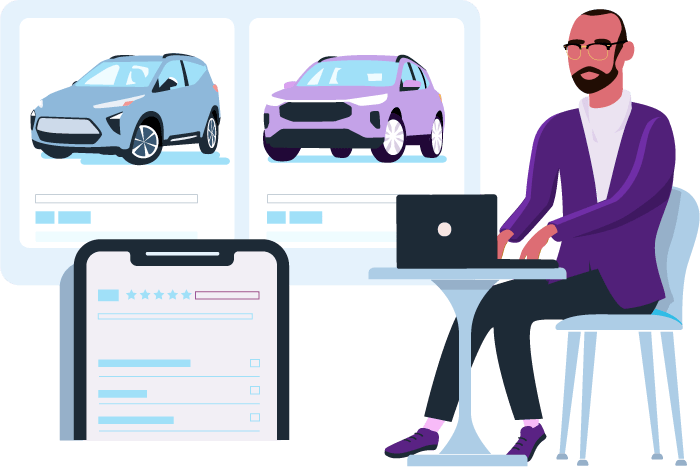 News & reviews
Notable highlights
${price_badge()}
${battery_badge()}${ev_report_link()}
${hot_car_badge()}
${award_badge()}
${home_delivery_badge()}
${virtual_appointments_badge()}
${cpo_badge()}
${href_to_vdp()}
${price_badge_description}
EV Battery Rating
| ${battery_badge_score}
The EV Battery Rating is based on this vehicle's current expected range relative to the vehicles expected range when new. ${battery_badge_text}
Certified cars are manufacturer warrantied and typically go through a rigorous multi-point inspection.
This car is likely to sell soon based on the price, features, and condition.
Looking to have this car delivered to your home? This dealership offers home delivery on some or all of its cars. Contact the dealership with our tools to get details such as qualifying cars, test drive options, and any applicable fees.
You can get more information about this car from your couch through a virtual appointment! Use our tools to contact the dealership to schedule a video consultation. A video walkaround of this car may be available upon request.
See more details about this car