10 Best and Worst Safety Options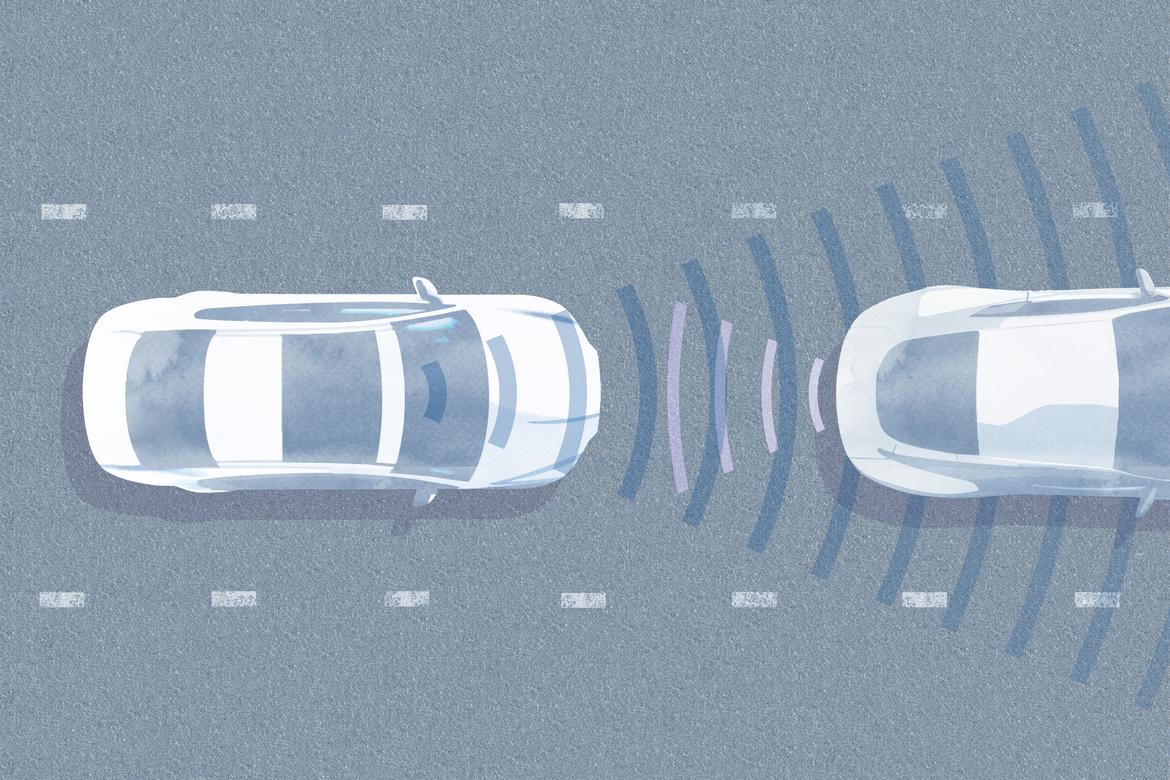 CARS.COM — Technology has brought us some fantastically effective safety features, some so good that the federal government now requires them on passenger vehicles. But there are many features sold as safety options, and some are very good, some are not so good and some are highly questionable. Which ones are worth the extra money? Based on our experience testing countless passenger vehicles — and bolstered, where noted, by the Insurance Institute for Highway Safety — here are our findings.
Related: 10 Helpful Safety Features for Mature Drivers
With the understanding that feature performance can vary from one car to the next, we generally favor options that do something the driver can't otherwise do and/or that prevent or minimize the direst consequences should the driver fail to act. We come down hardest on features that promote neglect or that can make matters even worse.
Forward Collision Warning With Automated Braking
We believe forward collision warning with automated braking is the top safety option for two reasons: First, we live in the age of distracted driving; the U.S. National Transportation Safety Board reports that almost half of two-car crashes from 2012 to 2014 were rear-end collisions. FCW can reduce that. The same could be said for responsible driving, but studies reveal that, half of the time, even alert drivers don't step hard enough on the brakes during a panic stop.
Cars.com's experience with these systems has been overwhelmingly positive, with few false alerts. Safety experts are as bullish on this technology as we are. IIHS' highest honor, the Top Safety Pick Plus, requires a rating of advanced or higher (out of basic, advanced and superior) for a car's front-crash prevention performance. You may not think you need this feature, but wouldn't it be great if everyone else had it? The U.S. Department of Transportation seems to agree; it is pressuring automakers to include collision avoidance as standard equipment, and nine manufacturers have vowed to do so.
Airbags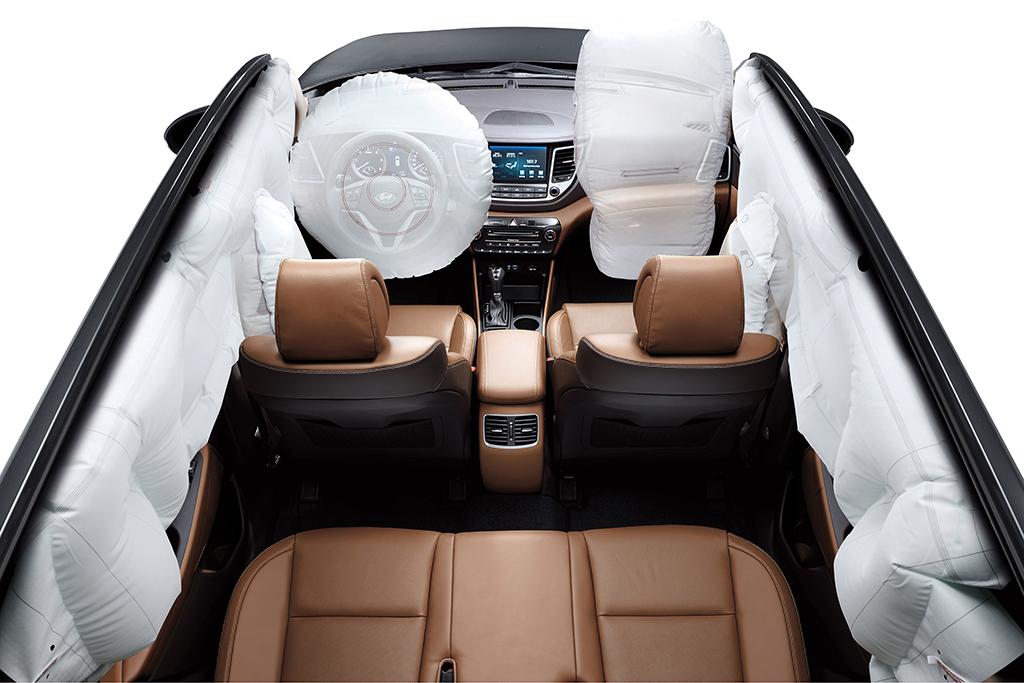 Front airbags are required, and side-impact and side curtain airbags, when included in a car, are almost always standard equipment. Some vehicles, though, offer additional airbags as options. In the case of some Fords and Lincolns, for example, inflatable backseat shoulder belts are an option. Airbags don't guarantee top scores in crash tests, but IIHS says having them is always better than not. Further, IIHS says it no longer sees serious injuries to children from side airbags, though parents are cautioned not to let children lean against the door even without an airbag because of side-impact risk.
Rear Cross-Traffic Alert
A recent addition to radar-based blind spot warning systems, the rear cross-traffic alert functionality is much more valuable. When backing up, it uses blind-spot radar sensors in the car's rear quarters to detect other cars or pedestrians heading toward it from the side and warns the driver. The perfect situation is when a driver is backing out of a space in a packed parking lot, where side visibility is limited. Even the cars with the best rear visibility and widest-view backup cameras can't account for that car racing toward you in pursuit of an open space.
Cameras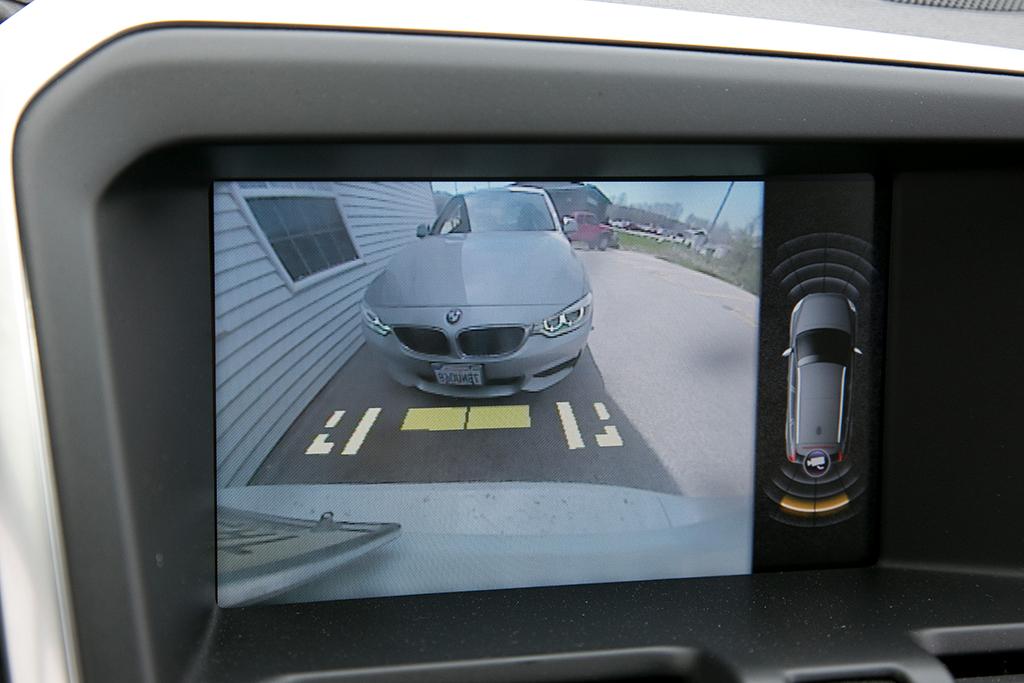 Unquestionably a valuable safety feature when small children are around, a backup camera can also prevent property damage, not to mention help you park. They frequently come as standard equipment now, and the government will require them on all passenger vehicles as of the 2019 model year. With cameras, the reality is the more the merrier. The blind spot behind any car is a bad one, but it's not the only one. We were immediately sold on the type of 360-degree camera system we first saw a on a 2008 Infiniti EX35, which seems to magically show your vehicle and its surroundings from above you.
Parking Sensors
Cameras give you more information, and are better than some sonar applications at protecting your front bumper, but these sensors are reasonably cheap. If you can't decide if they're worth a few hundred extra bucks, think about your car insurance deductible and how much it costs to repair a cracked bumper.
Adaptive Headlights
These headlights swivel in the direction of a turn, and they may seem like a gimmick or, at best, an extravagance. When you're on a truly dark, winding road, though, having headlights illuminate just a few degrees more of the road ahead can reveal hidden cars, pedestrians, animals or other obstacles. They add considerable cost, but this is an option worth having. The Highway Loss Data Institute saw property damage liability claims fall as much as 10 percent in cars equipped with adaptive headlights.
Auto-Dimming Side Mirrors
You didn't see this one coming, did you? Though some fail to darken fast enough when splashed with light, auto-dimming rearview mirrors inside the car are fine. They do a great job of dimming gradually, which is what daylight usually does. Of course, if you don't have this feature, you just reach up, flip a lever and achieve the same result. But when a high-riding vehicle with the headlight version of a wandering eye comes behind you and lasers your eyes through a side mirror, what can you do? Nothing. Maybe squint. Maybe get blinded temporarily while hurtling down an interstate at a mile a minute. Auto-dimming side mirrors solve the problem without making you avert your gaze.
Blind Spot Monitoring Systems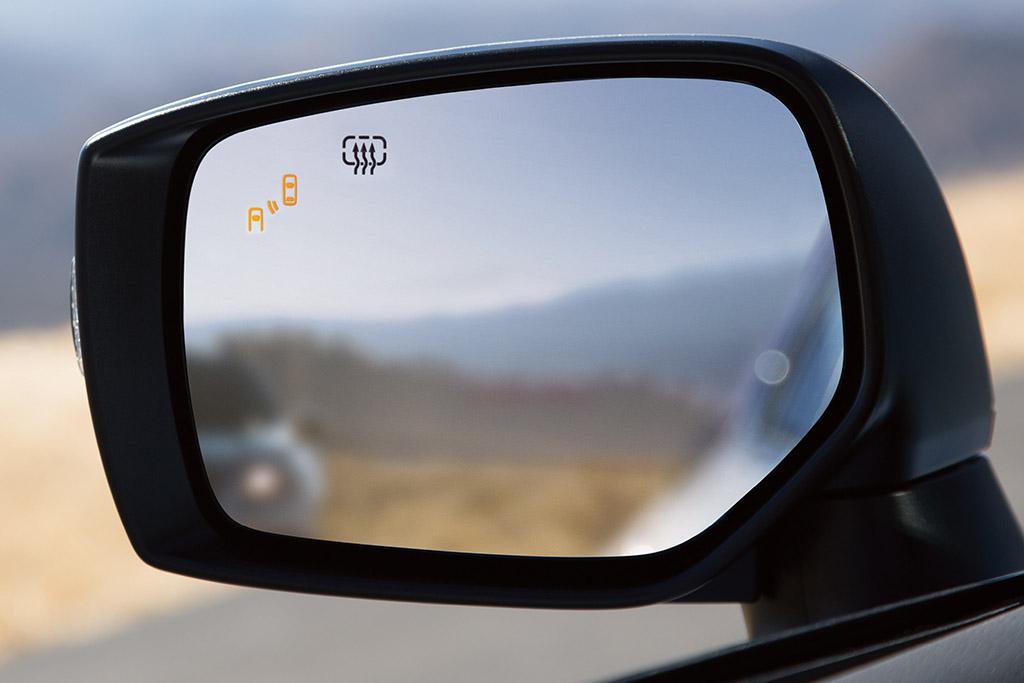 Blind spot warning is a fantastic idea, but these systems don't really do what they claim. Technically, vehicle blind spot areas are anywhere drivers can't see with their mirrors. When the mirrors are positioned properly, blind spots are minimized. Blind spot warning systems trigger a blinking light on or near the side mirror any time a vehicle is behind or alongside you in an adjacent lane, even if said vehicle is entirely visible in the side mirror (not a blind spot). The lights are on so frequently that they can lose their effectiveness.
Where blind spot systems earn their keep is by alerting an inattentive driver who signals to change lanes into another car. The problem is, some systems aren't refined enough to differentiate a car you could hit from one that you just passed at a speed differential so high that it isn't a real threat. Unnecessary beeping can lead to fatigue, which can lead drivers to turn the system off.
Lane Departure Warning Systems
Lane departure warning systems use cameras to watch the road ahead and trigger an alert when the driver wanders from his or her lane. In our experience, they are terribly inconsistent. They're able to view only some lane markings some of the time and are susceptible to changes in conditions such as light, sun position and water on the windshield or road. (That's assuming there are any lane markings in the first place.) The better systems let the driver choose how conservative or lax they want the alerts to be, but others may be a total mismatch for your driving style. We're leery of a safety feature that works only some of the time. Is an occasional assist still worth having? Perhaps. Or perhaps it just lends a false sense of security.
Lane Departure Prevention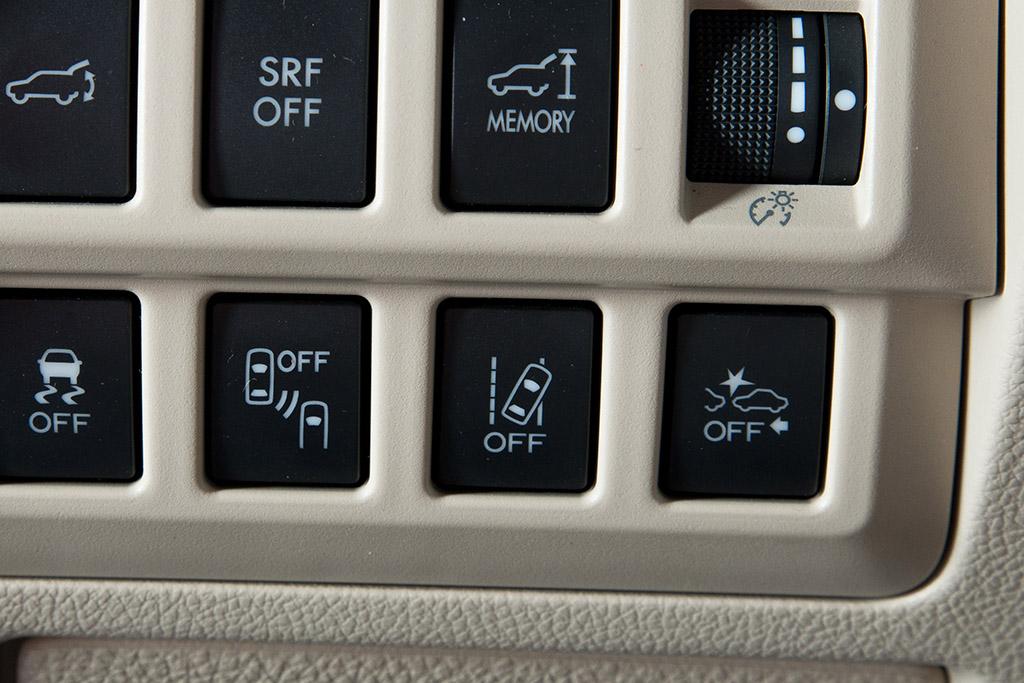 Based on the same sensors and logic as the warning system, lane departure prevention has similar inconsistencies, though it seems the vehicles that combine both radar and cameras are more effective. These systems time out after a few seconds if they don't sense your hands on the steering wheel, specifically so people don't hand control over to the car.
Our experience ranges from cars that follow the road and steer so well we wished they wouldn't time out, to those that are constantly jerking the wheel violently, one of which nearly steered an editor into a construction zone's concrete barrier. We understand why the features work only briefly, but we question the logic behind any active safety system that works only part of the time, regardless of the reason.
For more on safety systems and which ones are (and aren't) worthwhile, check out our video below.
Cars.com's Editorial department is your source for automotive news and reviews. In line with Cars.com's long-standing ethics policy, editors and reviewers don't accept gifts or free trips from automakers. The Editorial department is independent of Cars.com's advertising, sales and sponsored content departments.