Palm Beach Gets its Own Car Show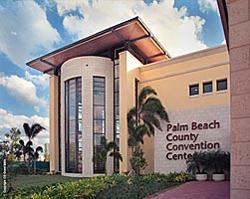 Those in Palm Beach County, Florida, won't have to schlep the 70 or so miles to Miami to get their car show fix anymore. The same group that puts together the South Florida International Auto Show in Miami every fall will add a winter show at the new Palm Beach County Convention Center this December.
While we don't expect to see any major unveilings by automakers — the show will happen in very close proximity to major industry events in Los Angeles in late November and Detroit in early January — it will still be a large consumer-oriented show taking up 100,000 square feet of floor space. That's still a fraction of the size of major shows like Chicago's, which measures more than a million square feet. The winter timeframe is undoubtedly set to take advantage of seasonal residents, even though the area does have enough full-time residents to warrant a show separate from Miami.