Volvo Recalls 360,000 Cars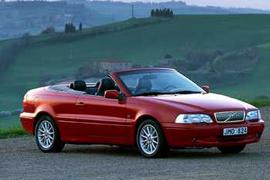 Last week, while we were all enjoying Thanksgiving leftovers, Reuters learned that the National Highway Traffic Safety Administration is recalling roughly 360,000 Volvos over a defect in the electronic throttle control. The problem can cause the car to shift into a safety mode that forces the maximum speed to 15 mph even when there's no need for the measure.
Vehicles impacted are:
1999 - 2002 C70 and V70
2001 - 2002 S60
1999 - 2000 S70 and V70X
Volvo sent out a voluntary recall notice in March and says about 165,000 vehicles have already been fixed. Owners of any of the vehicles listed above should take their Volvo in to have new software installed.
[Volvo Recalls 360,000 Cars for Speed Control Bug, Reuters]