Cars.com's Top 10 Most Memorable TV Cars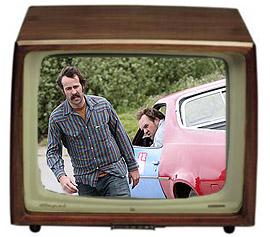 Way back in May 2006, one of the first posts ever on this blog was about our Top 10 Movie Cars in celebration of the animated movie "Cars." Now we're tackling the next logical step in the pop culture lexicon involving cool cars and our shared memories: television.
The editorial staff thought long and hard; we argued viciously over the merits of "Magnum P.I.'s" Ferrari 308 GTS versus The General Lee from "The Dukes of Hazzard" — one of us even talked seriously about the yellow pickup from "Baywatch." Eventually, we came up with an authoritative list of the 10 most memorable cars in television history. Don't agree with us? Vent in the comments below.