Detroit Auto Show Crowds Shrinking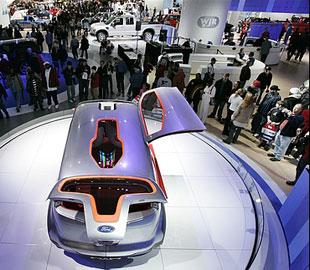 The 100th anniversary of the Detroit auto show features dozens of exciting cars, but for the third straight year attendance is down. Holiday traffic didn't help yesterday, and traffic for the first two public days of the show was down 9% from last year. One local restaurateur said his business was down 25% compared to recent years.
At only $12 a ticket per adult, the Detroit show is far from an expensive day of entertainment, and many automakers spent thousands of dollars updating their displays with extravagant lighting and, of course, wild new concept and production cars. Detroit's local economy has been suffering for years, but with excitement over downtown sports venues for the Detroit Tigers and Lions, it's not as if suburbanites don't know where the action is and how to get there.
[Slow Auto Show Pinches Neighbors, The Detroit News]