Automakers Could Axe CD Players in New Cars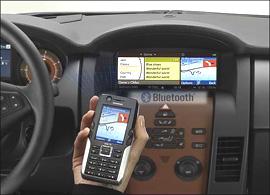 Just like 8-track and cassette players, CD players in new cars may be heading towards that great big option list in the sky.
A vice president from Siemens VDO automotive electronics supplier says advances in digital music, cell phones and the growing demand for portable devices could have CD players disappearing in most vehicles by 2012, according to an article from The Detroit News. Deleting the CD player would give automakers more room in center consoles to offer advanced multimedia options and other features.
There's no denying that digital music compatibility has been on the minds of automakers. Just about every other new car has an auxiliary jack for an MP3 player, and advanced systems like Chrysler's MyGig and Ford's upcoming Sync have voice recognition (Ford) or electronic file storage capabilities (Chrysler).
We'd like to know what do you think; could you do without a CD player in your car?
Carmakers may delete CD players (The Detroit News)
Related
Chrysler's New Built-in Hard Drive (KickingTires)
Ford Sync: Hands-free Phone, Text and Music (KickingTires)