Toyota May Slow Building of U.S. Plants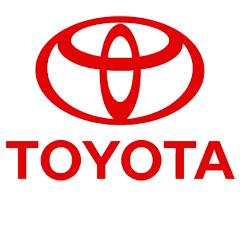 Five years after Toyota began a push to build far more cars in the U.S. — including at a plant near San Antonio that began turning out the redesigned Tundra last year — the automaker is thinking about slowing its pace of building here, afraid that the market may tank and finding itself at odds with the dollar-yen exchange rate.
According to the Wall Street Journal, Toyota has issues over the logistics of plants that have been placed across the U.S., particularly the costs associated with having those plants so far apart. In Japan, Toyota's plants are clustered in one location. The yen situation also means that it may be cheaper for the automaker to import cars from Japan than to build them here.
The thinking five years ago was twofold: first, the strategy let Toyota build more cars where the customers were; second, it was a shrewd political move trying to win over Americans worried about auto jobs moving out of the country.
Toyota's pause in the U.S. also comes after the automaker's concerns that production was going too fast to ensure quality standards were being met. Officials at the automaker last year admitted they needed to focus more on quality after a string of embarrassing recalls.
According to the Associated Press, a spokesman for Toyota in Tokyo declined to comment on the report.