Domestic Perception Gaining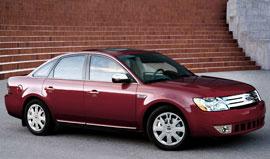 Perceptions take a long time to change.
A nationwide survey of consumers found that 15% say once was enough — they'll never buy a General Motors, Ford or Chrysler nameplate again. That's four times the number of folks who say they'll never buy a Toyota, Honda or Nissan again.
But those numbers actually are encouraging for domestic automakers, considering the fact that three years ago the no-more-domestic number was 25% of consumers. Those who say they'll never buy a Toyota, Honda or Nissan again has risen from 2.7% three years ago to 3.5% today.
"The 'never buy' figure among those who own domestics has gone down because the cars have gotten better, owners have had fewer problems, and since they haven't been turned off they are more likely to buy one again," said Art Spinella, general manager of CNW Marketing Research, which conducted the survey.
Why the rise in unhappiness among Toyota, Honda and Nissan owners, even though it's still a very small percentage?
"The more who own and the longer they own, the more likely that some will be unhappy," Spinella said, "but it's also that they've grown to expect too much from those brands."
Still, domestics don't have cause for euphoria just yet.
"It took lots of years of building lousy cars to get people to the point they didn't want to buy another again, and it will take years to convince those people to buy again," Spinella said. "It's not easy to get people back once burned."
A 500-Pound Name
Speaking of how difficult it is to get people to change, CNW recently found that while Ford spent millions of dollars renaming its Five Hundred sedan the Taurus — because loyalists loved the Taurus name — its dealers are having a hard time making the change.
Less than 20% call the 2008 model "Taurus," while the rest call it "Five Hundred" or interchange "Five Hundred" and "Taurus" when talking to the same customer.
"Ford has to call its dealers and say, 'Let's talk,'" Spinella said. "Someone has to meet with the salesmen and say it's called Taurus now because people loved that name. You just can't have someone in the ivory tower say, 'Call it Taurus.' You have to tell all the salespeople why."