Head of NHTSA Installed Child Seats Wrong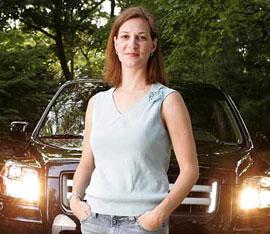 We're not into political gossip/bashing, but we innocently found a glaring nugget buried in today's Detroit News story on the National Highway Traffic Safety Administration's future proposals. Ten paragraphs into the story, the head of the agency, Nicole Nason, said she took a three-day class on how to install a child-safety seat this past July. Her conclusion? That she had been installing her own children's seats wrong — we're assuming since day one. She said she had never used a certain latch, though the story doesn't detail if it was an official Latch connector or not, which is one of the essential items you need to install a seat.
Why is this such a big deal? Because for 16 months, Nason has headed the agency that regulates child-safety seats and was ignorant of their proper use.
We'll use this time to also point to Cars.com's guide on child-safety seats, or you can refer to NHTSA's own site.

NHTSA Pledges Some Safety Actions by Year-End (The Detroit News)