Diesel Isn't Sexy; Will it Sell?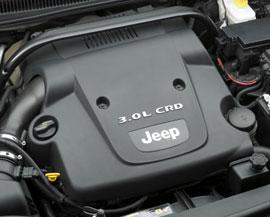 Consumers aren't enamored with diesel-powered vehicles. Who can blame them, considering you can count the number of diesels now in showrooms on the proverbial one hand.
But even more important, salesmen aren't busting their tails trying to sell the oil-burners, a survey has found.
Volkswagen sells a diesel-powered Touareg sport ute now, and next spring it will again offer a diesel Jetta sedan and wagon; Jeep offers a diesel Grand Cherokee SUV; Mercedes-Benz has the E-320 turbo-diesel sedan and M-, R-, and GL-Class turbo-diesel sport utes; Honda plans to offer a diesel sedan in 2009, expected to be the Accord; Audi hints at a diesel Q7 crossover for 2009; and GM is talking light-duty diesel trucks and perhaps cars in the near future.
Emissions laws, especially stricter regs coming for 2010, and the absence of low-sulfur diesel fuel to meet those laws had held the number of offerings down. Diesels sold currently are only offered in 42 states because they don't meet stricter standards in some West and East coast states— namely New York and California. The 2009 Jetta TDI will be 50-state compatible.
But low-sulfur fuel is now available and automakers will increase offerings, yet diesels still face a formidable task unless salesmen get with the program. CNW Marketing Research surveyed dealerships nationwide and found that while salesmen rated 9 on a 10-point scale when it came to knowledge of gas/electric hybrids and a positive attitude in selling them, they rated a meager 2 in their knowledge of diesels and enthusiasm to sell them as an alternative to high-priced battery cars.
"They treat diesels as old-school technology," said Art Spinella, general manager of CNW. "Salesmen like to sell flash, and there's not a lot of flash in diesels so they don't act like they do in promoting a Pontiac Solstice. They're more eager to talk about electrics and plug-ins, though diesels are here now and more are coming, while pure electrics and plug-ins are further away. If salesmen aren't enthused, they aren't going to try selling them."
Spinella says the way to excite salesmen — so they in turn excite consumers — is to teach them that diesels are no longer the smelly, noisy, underpowered vehicles of the past.
"Customers aren't very eager to buy a diesel because they sense when the salesman isn't very eager to sell one," he said. "Maybe they should rename it something like nuclear laser drive to generate a wow factor."
Or raise the commission on each sale.
Related
VW Goes Diesel Happy: Jetta TDI Coming in '08 (KickingTires)
What are the current diesel cars available? (Ask.cars.com)