GM Scores Among Award Finalists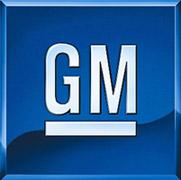 Perhaps marking GM's reemergence from the automobile wilderness, the domestic car giant makes four of the six finalists for the 2008 North American Car and Truck of the Year award. Even better, the automaker now finds itself in a position to score wins in both Car and Truck of the Year a feat no other company has achieved two years in a row, a feat no other company has achieved.
Truck of the Year finalists include GM's Chevrolet Tahoe Hybrid SUV and Buick Enclave crossover SUV, with Mazda's CX-9 crossover SUV filling the third spot. As for Car of the Year, the Honda Accord will compete with GM's Cadillac CTS sport sedan and the highly praised Chevrolet Malibu midsize sedan.
Now if the world's largest auto manufacturer could only transfer this success to sales. While its vehicles continue to improve, the perception of domestic cars in terms of quality and design still lags behind Japanese and European makes. Earning awards is nice, but earning back car shoppers is obviously GM's more pressing goal.
Vote is in: GM Rules (Detroit Free Press)