Petition: "BMW, Build More Mini EVs"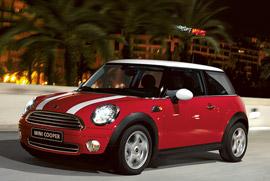 BMW had barely announced plans to lease just under 500 electric Minis in California before an outraged Autopia reader launched a petition demanding more of them. After bemoaning the $100,000 price of Tesla's all-electric Roadster, the petition says, "BMW makes a sexy, small, stylish and practical car — the Mini Cooper. Why not rip out the engine, throw in an electric motor and a stack of laptop batteries?"
Ah, if only it were that easy. The petition demands a Mini BMW for under $35K, but a look at Tesla's experience bringing the Roadster to the market suggests that wishing for cheap all-electric cars won't actually get them built. There's a company called Hybrid Technologies that advertises its electric-conversion Mini Cooper for $57,500, but we've never heard of anyone owning one. For its part, BMW admits that this is part of a plan to meet California's zero-emissions vehicle mandate for 2014 that requires automakers to build 7,500 non-polluting cars.
BMW told Automotive News that introducing a small number of the Mini EVs will give it a chance to see how they perform in real-world conditions and tweak the technology. Perhaps a little online goading will push them to move faster.
Want an Electric Mini? Sign This Guy's Petition. (Autopia)