GM Brings Back Employee Pricing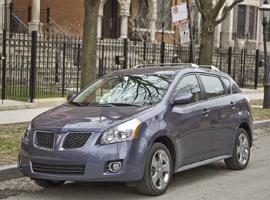 GM's Employee Pricing Sale is back. Trying to boost its slumping sales through the end of August, GM is offering customers the same prices it offers its employees, a move the automaker hasn't made since 2005.
The 2005 deals sparked a burst of interest in the automaker then, and GM likely hopes to do the same this time around. The deals include all 2008 model year vehicles in stock for Chevrolet, Pontiac, Buick, GMC, Saturn, Cadillac, Saab and Hummer, and select 2009 model year vehicles including the Chevrolet Cobalt and HHR, Pontiac Vibe and G5, and Cadillac CTS. Excluded are 2008 model year medium duty trucks.
Though they've yet to announce specific discounts for their models, USA Today is reporting that Chevy Silverados will receive a $3,000 employee discount in addition to $5,000 cash back, while Chevy Tahoe SUV incentives will reach up to $10,000. Usually excluded models like the Chevy Corvette are included in the employee pricing sale.
Unfortunately, GM will not post the employee pricing online or make it available to publications like Cars.com. Interested buyers must go to a dealership to see how big the discounts are. Each employee discount price is included on top of current cash back offers.
You'll be able to find the new prices on dealer lots starting tomorrow and running through Sept. 2.