Avego.com Promises Ride-Sharing Through iPhone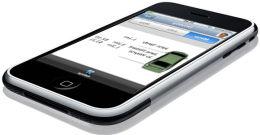 Plenty of companies have proposed ride-sharing internet sites that fill empty seats in passenger cars and cut back on fuel use and greenhouse gasses, but Avego.com has the distinct advantage of attaching itself to the iPhone.
The downloadable application allows drivers to create a social network of cars and riders going in the same direction. In this way it hopes to cut back on the anonymity and safety concerns of ride-sharing. Rather than get into a car with a stranger, the program hopes to match and acquaint individuals more reliably.
Also, it hopes to establish a network so that pickup and drop-off points are created by Avego users. While the idea certainly intrigues us, it will take a demonstration of real-world applicability before we'll believe that this will be any more successful than other online ride-sharing networks.