Detroit Three Continuing Slide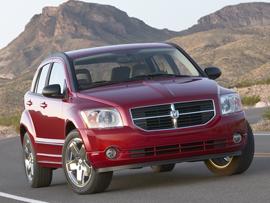 As auto sales slump across the nation, domestic automakers are taking the brunt of the damage.
Total U.S. sales are down 11.2 percent for the year, but the drop isn't being felt proportionally by each company and brand.
All three domestics — Ford, GM and Chrysler — are also in the middle of restructuring efforts at this crucial time. Now, the Detroit Three's U.S. and global automotive rankings are suffering.
Chrysler has officially fallen to fifth place in American market share as Honda, with its smart-selling Civic, moved up to fourth. In fact, Chrysler almost fell another spot (to sixth) in August: A resurgent Nissan came within 2,000 units of overtaking it in that month's sales.
On the global front, GM has fallen about 300,000 units behind Toyota. With GM's traditionally strong-selling month of August now behind it, there seems little chance of the automaker holding the No. 1 spot internationally during its 100th anniversary year.
Back in 2004, Toyota overtook Ford in global sales. In 2007, it surpassed it in U.S. sales. Now Ford has dropped further down the pecking order, falling to fourth in global sales behind the mighty Volkswagen conglomerate.
How low can they go? It's hard to say, but Toyota has had a couple months this year when it was close to topping GM in American sales. Another year like this — GM is down 17.9% so far — and there's a real possibility Toyota could claim another trophy. Check out the rankings below.
The "Big Six" U.S. sales (in millions)
GM (2.11)
Toyota (1.65)
Ford (1.41)
Honda (1.08)
Chrysler (1.076)
Nissan (.726)
The "Big Six" Global sales (in millions)
Toyota (4.82)
GM (4.54)
VW (3.27)
Ford (3.22)
Hyundai (2.19)
Honda (2.02)