Ford: Credit Still Available to Car Buyers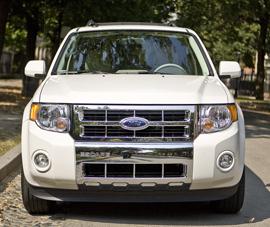 When the Great Depression hit, it came over a stock ticker, not via myriad hyperventilating news outlets and personality-driven 24-hour cable news loudspeakers.
What happens when every talking head on TV says there's no credit? Well, people assume there's no credit.
Ford wants to make it abundantly clear that it has its own finance company and is still lending to car buyers. Ford's financing arm is willing to lend and lease to consumers with decent — not just perfect and sparkling, but decent — credit ratings, head of sales and marketing Jim Farley told the Detroit News.
Now the only challenge in this dismal market is to communicate that to buyers. Watch for advertising to begin to highlight the fact that Ford (and other automakers, like Toyota) still have loans available to most car buyers. It's a stark contrast to recent news from GMAC restricting credit.
Ford Wants Customers to Know Loans Are Available to Buy Cars (Detroit News)