GMAC Leaves Californians With Few Car-Loan Options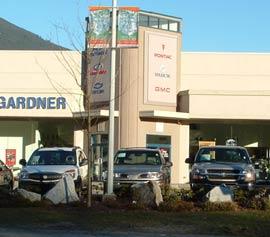 GM's financing arm has decided to restrict loans to only customers with the best credit, due to the destabilization in the economy and the tightening of the credit market. Only car buyers with a credit score of 700 or higher will qualify for a car loan.
The state of California is protesting GMAC's decision, saying it will leave 40% of Californians with no way to obtain a car loan, resulting in numerous dealerships filing for bankruptcy.
Peter Welch, president and CEO of the California Auto Dealer Association, wrote a letter to GMAC CEO Alvaro de Molina and Treasury Secretary Henry Paulson warning that GMAC's strict lending guidelines would have a disastrous impact on dealerships across the state. GM already expects dealer profits to fall 18% for the year.
While California's dealers are the first to point it out, GMAC's new lending rules will undoubtedly have an impact across the country.
California Dealers Say GMAC Rules Cut 40% of Customers (Detroit News)