Toyota Offering Zero-Percent Financing on 11 Models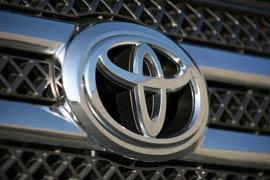 It's a tough time for everyone in the auto business, but especially for Toyota. The Japanese automaker's decline in sales has outpaced the market this year, and the company is already predicting a large drop-off from its 2007 sales figures. To stop the sales slide, Toyota is offering zero-percent financing on a variety of models.
Until Nov. 3, qualified customers can get zero-percent financing on 36- to 60-month loans on the Matrix, Corolla, Camry, RAV4, Highlander, FJ Cruiser, 4Runner, Sequoia, Sienna, Tacoma and Tundra. The deals are notable because they go beyond the usual offerings of light trucks and SUVs and cross into Toyota's traditionally popular models, including the Corolla and Camry.
For a full list of Toyota's deals and regional offers, check out their consumer site here.
Toyota offers 0% financing on 11 models (Automotive News)