Electric Vehicles Get Boost in Oregon, San Francisco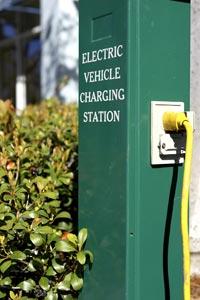 We have good news to report for EV fans.
First, Oregon has announced a partnership with Nissan to encourage the production and implementation of EVs across the state. In the deal, Nissan will supply the state with electric cars beginning in 2010, while Oregon and Portland General Electric, a utility, will begin to develop a network of recharging stations to serve the vehicles.
Not to be outdone, San Francisco announced its intent to become the "electric vehicle capital of the U.S." In fairness to its neighbors, Oakland and San Jose are also part of the nine-point plan to introduce the necessary infrastructure when EVs hit the market in a couple years.
The mayors of the three cities will work with Palo Alto start-up Better Place in a public-private partnership that many California politicians see as the model for shifting cars off gasoline. All of them, it seems, eagerly await the federal money that is likely to come pouring in when President-elect Barack Obama takes office.
Bay Area Stakes Claim as the "EV Capital of the U.S." (Autopia)