GM in Trouble, But Says New Cars Still Coming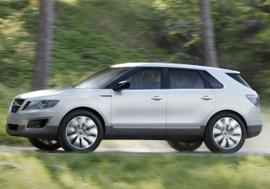 GM announced billions of dollars in losses for the third quarter today, along with more job cuts and the fact that it may run out of money by February 2009 without government — or possibly divine — intervention. Then it said it's still planning to roll out new models for the next two years — 15 in the U.S. alone. Wha?
While the company is planning to cut costs by billions over the next year, it isn't stopping new product launches for certain cars we've been covering here on KickingTires. The most notable is the Chevy Volt plug-in electric hybrid, which will actually get an increase in investment. Check out the other vehicles still slated for life, and those we found missing, below.
Still coming, though possibly delayed, are the Cadillac CTS Wagon and all-new SRX crossover. Don't expect either to show up at dealerships until well into 2009.
The Chevy Camaro is still slated for sale in early 2009, and you can still place an order for one, if you feel comfortable with that, at dealerships now. An all-new Chevy Equinox crossover will be out later in 2009, while the Cruze compact car is still scheduled for 2010.
Saab's own crossover, the 9-4X, is still slated for sale, but it's unknown when it will come to market.
What's missing?
Most noticeably, there was no mention of the Cadillac CTS coupe, which has been regularly spotted around Detroit under secret coverings. The production version of the two-door Cadillac was supposed to debut at the L.A. auto show in a few weeks.
Also missing is any mention of a new Buick sedan. GM has virtually completed an all-new Buick LaCrosse, even teasing its badge as part of its L.A. auto show lineup. Could this signal a closure of Buick, much like Oldsmobile? It would be easy to slap a Cadillac badge on the popular Enclave crossover and forget Buick even exists. Would Tiger Woods start shilling Escalades then?
These two are glaring omissions in the company's lengthy press release, which mostly detailed how it would stay afloat. No mention of other niche new models, like the Pontiac Solstice coupe, isn't a surprise. However, it wouldn't be a shock if the dismally selling Solstice and its twin, the Saturn Sky — the two sold a combined 638 units in October — were shelved because they're built at the same Delaware plant, which doesn't make anything else.
There was also no mention of the Pontiac G8 ST. The niche sport truck was recently shown at SEMA with aftermarket accessories and was slated for sale in early 2009. Chances are it will either be delayed or also suffer a cost-cutting fate. The G8 sedan it's based on failed to take off after going on sale earlier this year. October was one of the G8's better month for sales, and it still didn't match the outgoing Buick LaCrosse in sales.
We didn't expect GM to fill the entire press release with models, however, and the Saturn Vue 2-Mode Hybrid — a green vehicle it might want to flaunt — was also left off. Last we heard, it was a definite for production.
Where does this leave you, the car shopper? Well, not only will you be waiting anxiously for these new vehicles to go on sale, now you also have to wait and see if the company itself will be around by the time they're supposed to debut.