Nissan May Lease Batteries For New Electric Cars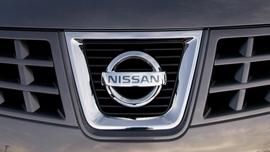 Nissan announced that buyers of its upcoming all-electric cars might have the opportunity to lease the high-voltage lithium-ion batteries separate from the cost of the car. This is a step intended to mitigate both their high price and widespread consumer concerns about the lifespan of hybrid and electric-car batteries. Carlos Tavares, Nissan Motor Co.'s executive vice president for product planning and design, discussed the cost issue yesterday at a Green Car conference organized by Automotive News, an industry trade publication. Echoing a sentiment expressed throughout the daylong conference, Tavares said an electric car is theoretically cheaper to manufacture than a gas model — until you add the battery cost.
Combined, Tavares said, the car and leasing will rival a conventional car's cost of ownership. Nissan's first electric car will hit municipal and other fleet testing in the U.S. and Japan in 2010. "We're getting cars on the ground with real people driving them in order to start building our knowledge base on how they're being used," Nissan spokesman Brian Brockman said. "We're not talking 100 vehicles. It's hundreds, if not a few thousand."
Nissan expects the car to become a mass-market consumer product in 2012.