Jonas Brothers Coming to Detroit Auto Show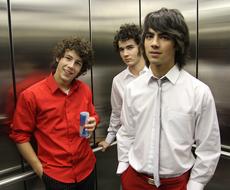 At a time when automakers are trying to scale back on auto show spending, the folks behind the Detroit auto show are making a big play to attract show-goers. The co-chairman of the 2009 show announced that the popular teen group The Jonas Brothers would play a special concert Jan. 18 at Joe Louis Arena. There is a catch, though: Only those who purchase pricy tickets to the auto show's charity preview Jan. 16 will get tickets to the concert.
How pricy? $400. However, all proceeds go to area children's charities, and $390 of the ticket is tax-deductible. We're guessing some teenagers in suburban Detroit are currently begging their parents to attend the preview.