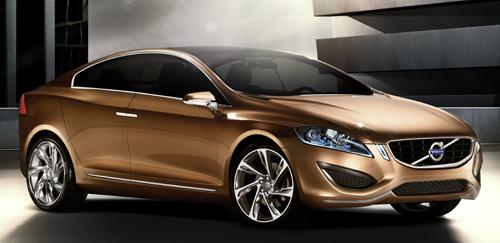 Looks like: Volvo finally figured out its cars need to look good
Defining characteristics: Glass roof, sloping roof, four-door coupe bodystyle
Ridiculous features: Glass center console, rear hinged doors
Chance of being mass-produced: This is the prototype for the next S60; expect some but not many changes to the final production model.
Hey, if it worked for Jaguar, maybe a radical new design will work for Volvo, too. The Swedish automaker has been churning out its best cars as of late but few people are taking note. Many automotive design gurus point to the lack of bold designs being the problem. Well, here's the first glimpse of what the new S60 will look like, and it sure isn't your mom's old boxy Volvo.

The front end is a bit off-putting with the grille and bumper treatments creating a wide look and an odd criss-cross effect. Maybe it's just a tad too much, but every other angle pleases. The sloping roofline definitely follows the recent trend of other four-door coupes on the market from VW and Mercedes. The back is thoroughly modern and would not be out of place on a BMW or Audi.

Under the concept's hood is a new turbocharged four-cylinder gas engine producing 180 hp. That meager number won't make American luxury shoppers happy, but it will meet strict emission standards in Europe. The company doesn't state if this new engine is on track for its other cars, but it would make a lot of sense in the smaller C30 and S40 here in the U.S. The turbocharged four-cylinder also features other gas-saving measures like a start/stop function that turns off the engine at stops. Another new feature is a selectable gas-saving mode where a driver can decide to cut power to "frills" like entertainment and navigation systems.

So, does Volvo need a four-door coupe? No, but it didn't need another straight-forward S60 sedan either, especially on top of the recently redesigned S80. We'll see the concept up close in Detroit next month but for now check out more photos below.