2010 Lincoln MKT at 2009 Detroit Auto Show
Competes with: Mazda CX-9, Buick Enclave, Acura MDX
Looks like: Lincoln has a monster of a family wagon coming
Drivetrain: 268-hp, 3.7-liter V-6 or 355-hp, turbocharged 3.5-liter V-6 with six-speed automatic
Hits dealerships: Summer 2009
The three-row crossover segment has exploded in recent years, with nearly every automaker releasing a family-hauler that's neither an SUV nor a minivan. Lincoln's all-new MKT is neither of those things, and it sure doesn't look like it wants to play nice, with a giant grille that's less Cheshire cat and more snarling lion.
The radical looks don't end there. The MKT has a single, thin taillight breaking up the rear hatch, which is surprisingly elegant. Overall, the shape is much more SUV than the Ford Flex's boxy, minivan-ish look. If you can't tell, the MKT and Flex share a platform and many features, like the optional second-row dual seats with a fridge between them.
The interior reminds us a lot of the new Lincoln MKS, from the similar buttons to the cushy seats. There are also a lot of high-tech options, like a navigation system with live weather, sports scores and traffic information. Ford's new automated parking system and MyKey nanny device will also be optional, as will be a blind spot warning system.
There's a lot of power under the hood, too. While the base engine is a not-too shabby 268-hp V-6, Ford is offering its new 355-hp, EcoBoost turbo V-6 in it as well. That model will come standard with all-wheel drive, while that will be optional on the base model. Both powertrains will be available at launch this summer.
We're pretty impressed with the looks of the MKT and can't wait to see it in person later today (Monday). Hopefully Lincoln will bring out another color, because we bet the MKT looks great in black. More photos below.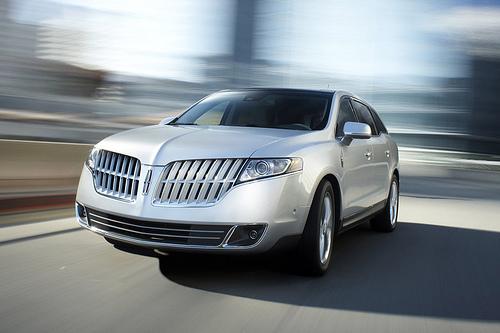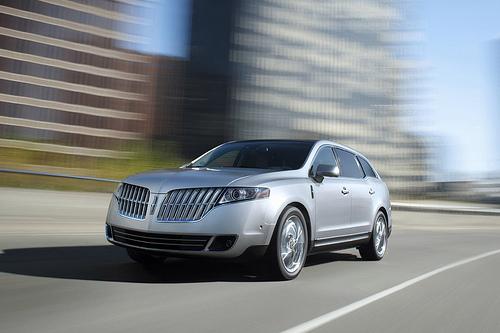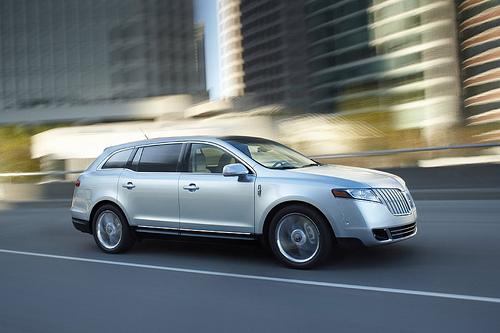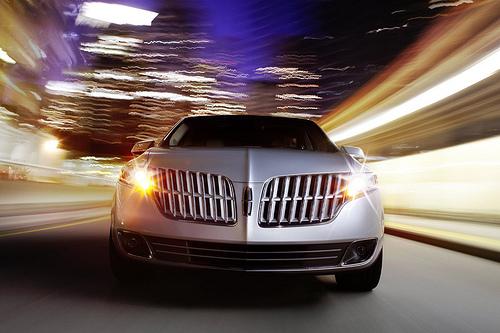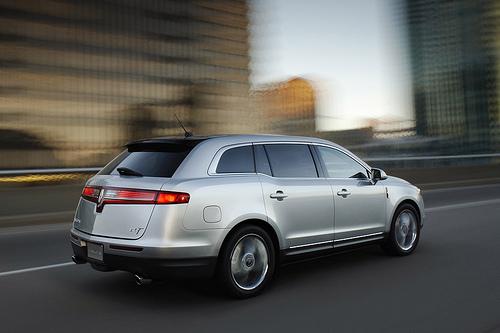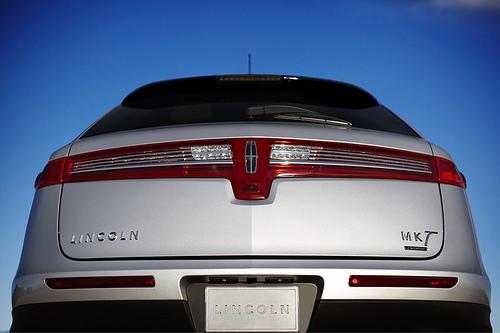 Interior