2010 Toyota Corolla, Matrix Get Standard Stability Control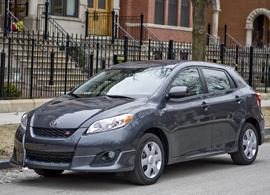 The 2010 Toyota Corolla and Matrix will start arriving at dealerships in late February with some newly added safety features.
The Corolla and Matrix — which share a common platform and powertrains — now come standard with electronic stability control and traction control in all trim levels.
By 2012, the government will requiring all vehicles to feature stability control; apparently, Toyota is getting a head start on completing this task.
Does this affect the price? On the Corolla, no; prices will remain the same, with a starting price of $15,350 (plus a $720 destination charge).
The Matrix will cost $16,550, which is a $260 increase from the 2009 model year. If you don't recall the specifics of electronic stability control or traction control, you can get caught up on them here.
Related
Toyota Corolla News
Toyota Matrix News