It's Official: No More Isuzus for the U.S.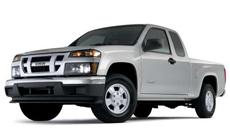 The company known more for its fictional 1980s spokesman, Joe Isuzu, than its cars is officially out of the new-car game. Even though most Isuzu dealers closed up shop long ago, some were still selling the company's pickup trucks and SUVs throughout 2008, to the tune of more than 7,000 units.
But no longer; while Isuzu will still sell commercial trucks in the U.S. and offer service on its past products, it will no longer sell new vehicles as of Jan. 31.
As we work our way through all the details of the upcoming Detroit auto show, this bit of news doesn't really seem to impact the automotive landscape. If you have fond or not-so-fond memories of Isuzu, let us know in the comments.
No Lie: Isuzu to End Sales in North America (KBB)