Recall Alert: 2006-08 Lexus IS, GS and LS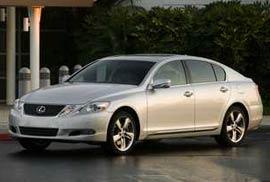 Lexus has issued a recall for 214,500 GS, IS and LS vehicles from model years 2006-08, according to the National Highway Traffic Safety Administration. The recall is due to corrosion in fuel pipes that can lead to a leak.
Lexus has found that certain ethanol fuels with low moisture content can cause the pipes to rust. This may cause the dashboard indicator lamp to signal a malfunction, but that won't happen in every case, which is why it's important to have your vehicle checked out. Lexus has contacted owners by email and will replace the affected parts free of charge at its dealerships.
For more information, you can contact Lexus at 800-255-3987 or the NHTSA hotline at 888-327-4236.