What Different Gas Mileage Standards Mean to You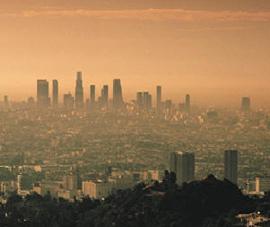 At the forefront of everyone's mind at yesterday's D.C. auto show is President Barack Obama's latest move on forthcoming mileage standards: an executive order for the Environmental Protection Agency to review whether states can enforce individual greenhouse gas standards. If they can, California and more than a dozen other states might enforce their own emissions and mileage standards independent of the feds, something carmakers say would force unwanted inventories upon car buyers and add thousands to the cost of each car.
By California's stricter standards, automakers would have to meet a 42 mpg lineup-wide average by 2020; currently, the DOT's corporate average fuel economy program has proposed a 35 mpg standard by then.
From former Secretary of Transportation Norm Mineta to incoming National Auto Dealers Association chairman John McEleney, a number of presenters at today's show vocalized support for a single national standard that's not as stringent as proposed state standards. Natural Resources Defense Council vehicle policy director Roland Hwang, however, says California's emissions standards wouldn't add that much to the cost of a car. The proposed standards don't have the same allowances for E85 vehicles as the EPA's CAFE regulations, a loophole we also closed in last summer's True Mileage Index. California standards also account for other pollutants, like A/C refrigerant emissions, Hwang said.
According to a 2008 study by Florida's Department of Environmental Protection, Hwang says, the technology for such increased mileage would raise vehicle prices just $100 to $700 – a relatively small fraction of the $28,929 it costs to purchase and finance the average new car, according to Comerica Bank's latest Auto Affordability Index.
The higher gas mileage works out to a payback time of less than three years, with additional savings beyond that – meaning the auto industry's unrest over the issue is "well overblown," Hwang said.
BMW VP of engineering Tom Baloga disagrees. Today's proposals specifically target carbon dioxide, which is directly linked to overall efficiency – e.g., gas mileage. Having to comply with varying standards would force car buyers in different markets to grapple with unwanted inventories.
"For example, in Maine we only have one BMW dealership," Baloga said. "That constitutes the whole fleet of that state, so the sales of that dealer will have to be controlled."
Maine is one of 13 states considering adoption of California rules. With state-specific gas mileage standards, BMW shoppers might find a glut of rear-wheel-drive 1 Series coupes and virtually no X3 or X5 crossovers. Those vehicles and their all-wheel-drive systems suit Maine's winters, but they get low gas mileage.
Couldn't a carmaker like BMW simply conform to the strictest of the regulations – federal or state – and make it nationwide? Baloga demurred.
"It's not that simple," he said. "You still have to run the tests, you still have to file the reports" for all regulatory parties.
One thing is certain: Gas mileage standards will increase, and the auto industry will have to commit to meeting them, whether it's DOT's 35 mpg or the states' 42 mpg. Because CAFE tests differ widely from those that result in EPA gas mileage estimates, it doesn't mean the average car will get those sorts of numbers by then. But it certainly means there will be big increases over today's mid-20s requirement.