2010 Ford Taurus SHO Up Close
Ford's new Taurus SHO is a sleeper. Given its 365-hp, twin-turbo V-6, though, it's probably not a snoozer. The Taurus SHO makes do with just a few added interior and exterior badges, larger wheels and a rear spoiler. That's what Ford wants it to be; all its allure originates under the hood.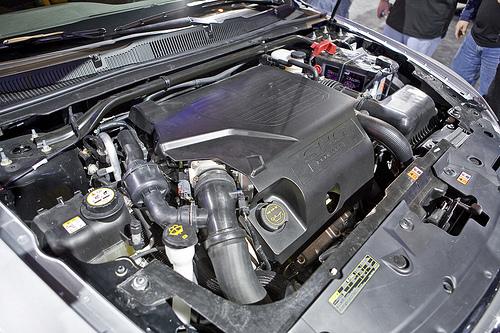 Ford spokesman Alan Hall said final zero-to-60 mph acceleration figures have yet to be confirmed, but SHOs of the '90s hit the mark in the high 6- to mid-7-second range, according to the guys at Motor Trend. This SHO will have to do much better than that. If not, the Dodge Charger SRT8 and Pontiac G8 GXP, which both have rear-wheel drive, will blow its doors off.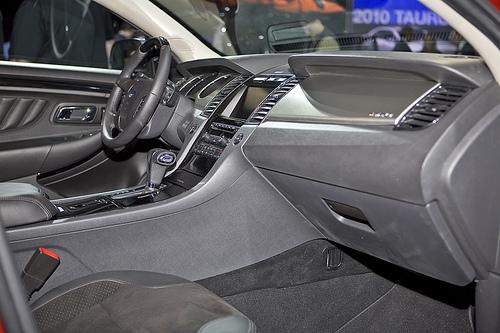 Inside, the suede seat inserts and liberally strewn metallic textures spiff things up a bit, but the changes aren't radical. The seats have similar bolstering as those in the regular model, meaning they won't hold you in during hard corners like Dodge's SRT seats do. Badges signaling what you've bought are at a minimum here. Fortunately, a lot of window dressing wasn't needed; the redesigned Taurus feels high-rent and abundantly comfortable to begin with — much more so than the 415-hp G8 or 425-hp Charger. Performance will probably fall short, but for Ford to claim success it needs to land at least somewhere in that ballpark.