Shelby Cobra Coupe May Become Most Expensive Car Ever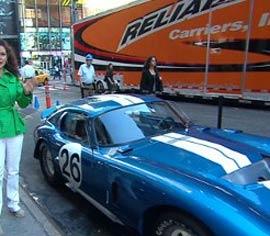 While new Pontiacs stand little chance of becoming collectors' items, another American car is expected to set an American and perhaps a world record with its price tag.
The 1965 Shelby Cobra Coupe will be auctioned off in Indianapolis on May 15, before the Indy 500, and it's expected to command between $10 million and $15 million.
Nicknamed the "American Jewel," the '65 Cobra Coupe has a few very good reasons why it could become the world's most expensive car. The Coupe is one of only six cars like it in the world, and it's the only one of those six to have never crashed.
It also has an iconic story behind it, as the model was the first U.S. car to beat a Ferrari in a competitive international race.
A Look at the Nation's Most Expensive Car (ABC News)