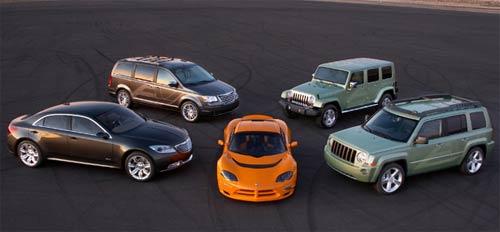 As part of its restructuring effort, Chrysler delivered three proposals to the Department of Energy explaining how the company plans to jump-start its entry into the electric vehicle and plug-in hybrid markets. The $448 million proposal banks on two government programs to help Chrysler make the transition: The Electric Drive Vehicle Battery and Component Manufacture Initiative, and the Transportation Electrification Initiative.
Designed to aid EVs and plug-ins as they enter the U.S. market, the DOE programs allow for a 50/50 cost-share, so Chrysler would put up $224 million, which the DOE would then match. If approved, Chrysler will use the money to build a fleet of 365 vehicles for use by select customers, as well as open a new manufacturing plant in Michigan.
The majority of the initial vehicles will be plug-in versions of the Chrysler Town & Country and Dodge Ram. A half-ton pickup like the Ram is an especially interesting choice to turn into a plug-in hybrid; read more about it on our sister site, PickupTrucks.com.