Ford Payment Protection Plan Ends June 1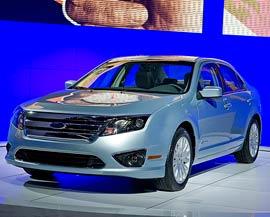 In April, Ford announced a plan to pay your car payments for up to a year if you lost your job. The company called it Payment Protection, and the plan ends June 1. Under the plan, owners were basically assured that if they had to file for unemployment, Ford would pick up their new car's payments for up to a year, up to $700 a month.
The plan was meant to reassure potential buyers in a shaky economy. The June 1 expiration date is approaching, and with the economy showing signs of life, it's unlikely Ford will extend the plan.
Hyundai's Assurance program, which pays for the negative equity of a new-car purchase up to $7,500, ends June 30.
GM's similar plan ended April 30.