Hummer Sale Pending: H3 to Continue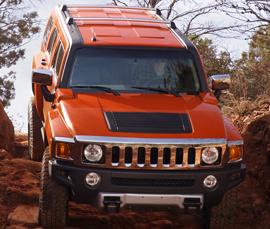 This morning, GM announced it had a tentative agreement to sell its Hummer brand and keep nearly 3,000 U.S. jobs in place, including at the dealership level. The buyer and the sale price weren't disclosed, but GM did say it would work as a contract partner during the transition, as we've previously reported.
They also confirmed that the Hummer H3 and H3 SUT would continue production during this transitional period.
While Hummer has lost its luster in the U.S., GM stressed that the sale would expand the brand's global reach.