Will V-Vehicle Call its Car Model 1?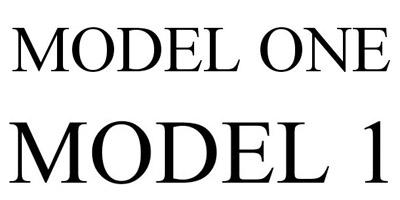 Earlier today, V-Vehicle Company announced its intent to build an all new "high-quality, environmentally friendly and fuel-efficient car for the U.S. market" at a factory in Louisiana. So far, though, the company is keeping quiet about what kind of car it will be, how large it will be and what kind of engine it will have.
Despite their stealth, we've discovered several VVC applications with the U.S. Patent and Trademark office that are likely candidates for the car's name. VVC has filed for the rights to "Model 1" and "Model One." In early June, the company withdrew applications for the names "One Car" and "1 Car."
VVC spokesman Joe Fisher would not confirm or comment about Model One or Model 1 as the official name of the new car.
Another bit of news: Several websites have shown a picture of a headlight with their stories about VVC's announcement. Fisher told Cars.com this afternoon that "the headlight picture is only meant to be evocative. It's not part of the [upcoming] car."