Data on Distracted Driving Was Suppressed by NHTSA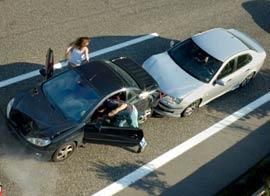 In 2003, researchers at the National Highway Traffic Safety Administration were worried that the proliferation of cell phones was creating a severe threat on U.S. roadways and proposed a long-term study of 10,000 drivers to determine if cell phone use posed a public safety risk.
The study never happened, though, and hundreds of pages of research and data warning of the danger posed by drivers multitasking behind the wheel were kept off the public record. Officials now say it was partly because the U.S. Congress had warned the agency not to lobby states about hands-free laws.
Consumer advocacy groups like the Center for Auto Safety filed a Freedom of Information Act lawsuit, and now the full body of research has been made available.
The findings are nothing new today. The research reiterates that cell phone use while driving poses a safety threat: A driver on the phone is four times more likely to get into an accident, the same as a driver with a .08 blood-alcohol level. It also noted that hands-free headsets do nothing to help drivers focus on the road, as studies showed that drivers using the sets were just as distracted and at risk for an accident as those who held the phone.
At the time of the study, the Transportation Department estimated that 6% of drivers were on the phone at any given time, but they now think that number has doubled. This is not reassuring, because in 2002, when there were far fewer cell phones around, researchers estimated 240,000 accidents caused by cell phones, including 955 fatalities.
For their part, the transportation officials at the time said the data was "incomplete" and "inconclusive," and that more research was needed. The question for current Transportation Secretary Ray LaHood is what to do about the growing number of distracted drivers. Of course, most regulation has come at the state and city level, with no intervention from the federal government.
U.S. Withheld Data on Risks of Distracted Driving (The New York Times)