Drunken Driving Fatalities Decline in 2008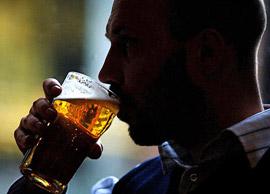 A slow economy and the summer's high gas prices contributed to a solid decrease in the number of drunken driving fatalities in 2008. According to the Department of Transportation 11,773 people died as a result of alcohol-related vehicle accidents in 2008, compared with 13,041 in 2007. That's a 9.7% decrease.
The fatality rate, which takes into account miles traveled, reached its lowest recorded level, while the overall number of traffic deaths fell to its lowest point since 1961, with 37,261 deaths in 2008. The states that had the sharpest decrease were Arizona and New Mexico, which had 21% and 20% drops, respectively. Both of those states have ignition interlock laws that keep offenders from starting their cars. Currently, 11 states have such laws.
Texas was the worst state for drunken driving-related fatalities, which advocacy group Mothers Against Drunk Driving attributes to "segments of the alcohol industry and lack of leadership from the legislature and other elected officials."
Find out how your state fared by visiting the state-by-state fatality numbers here.
It's also important to note that aside from the personal tragedies it creates, drunken driving costs Americans $130 billion each year, according to a 2009 report from the Pacific Institute for Research & Evaluation.