Mini Cooper Crossover Spied in California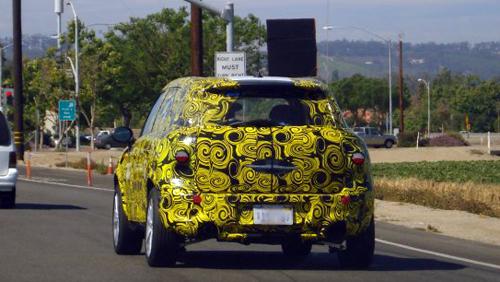 In one of the worst-kept secrets in automotive history, Mini has been working on an all-wheel-drive crossover. A concept was unveiled last year, and since then it's been captured many times in spy photos shown on sites all over the web. But never on ours.
We typically don't run spy photos, as they're usually far from what a finished product will look like. (Of course, in Mini's case, they kind of all look the same regardless.) But then, we don't want to turn down anyone who sends us something as crystal-clear as this shot — especially intrepid family members of Cars.com staffers.
It's also one of the few times the prototype has been seen testing in the U.S. Here it was seen in Camarillo, Calif., heading down the 101 toward Los Angeles.
To offer our consumer bent, the official version will be shown at the Frankfurt auto show this fall and will go on sale sometime in 2010.