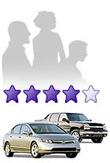 "Soulman" from Erie, Pa., was looking at a used Scion xB before deciding to spring for a new 2010 Kia Soul for only $1,000 more. How did the decision work out for him? He's found a lot he likes about the Soul, but also discovered the car is not without its flaws. He explains why he chose the Soul and what he thinks Kia could do to improve it. Check out Soulman's review, then post your own review here.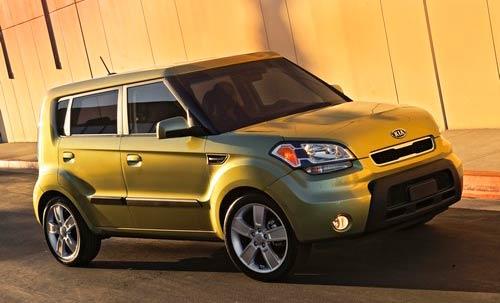 "I bought a 2010 Kia Soul base model on April 4, and I'm very satisfied with it. I've put 3,000 miles on it so far and am averaging about 33 mpg highway and 28 mpg city. The car is comfortable for short trips but needs firmer seats for long trips.
"The standard transmission shifter feels like it is mounted in mush, and it needs to be geared higher for high-speed interstate highway driving. There is plenty of room for cargo and passengers for such a small auto. The ride is OK, the performance adequate; the brake and clutch feel are good, and it seems to handle quite well. The interior is laid out with all controls and gauges well-positioned, but it needs an oil-pressure and volt meter, also. The exterior styling is too busy for my taste.
"I was shopping for a 2005/6 Scion xB, but I couldn't find a good one locally. The 2010 Soul, at only $1,000 more than the 2006 xB and with a 50,000-mile bumper-to-bumper warranty, seemed like a pretty good deal. If you are looking for a practical little box on wheels, I'd recommend you check out the Soul."
2010|Kia|Soul